Your day to demand justice

2

min read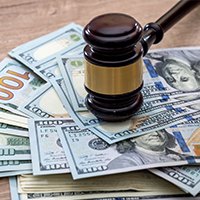 "Even today my complaint is bitter; My hand is listless because of my groaning. Job 23
In the following days, we will be preparing for the Day of Justice.
Has anyone given you the "No thank you look" when you're trying to tell them the greatness of your God?
You know when they try anything and everything to leave any topic that has to do with wanting change. Many times this happens because when the person sees you, they don't believe God is in your life. They might even tell you "If your God is so great, why am I doing better than you"?
If you know you are entitled to a promise in a particular area of your life, come and join us on Sunday, September the 17th. Everyone can have a request, but only a few have a complaint and seek justice.
5 reasons why only a few people seek justice:
1) No law attends your need – What law can stop infidelity?
2) You're not sure of your rights – Everyone has rights.
3) The price of Justice is high – Hundreds of dollars can be spent on a case without any guarantees.
4) You don't believe in justice – You don't think your case will amount to anything
5) You think God's justice is automatic – You place everything in Gods hands without presenting your case.
Paul's Testimony after the campaign of Justice.
Paul Flashner had a case of injustice but overcame it by being strong in his faith. He received a judgment letter filed against him, a lawsuit of $54,000 when he knew he wasn't guilty. Paul took the letter to the altar and asked the Bishop to pray for him and his case.
Paul later received a phone call confirming that his case was dismissed. They also told him about another case that was dropped, which he had no idea existed.
Other people were involved in the case, but the stipulation of dismissal from the state of Massachusetts that he received, stated ONLY PAUL FLASHNER in bold letters. The other six or seven people were still being sued.
"All of the injustices that can come against a person will be canceled by the justice of God, as long as the person is faithful and trusts in the justice of God." – Paul Later
Join us on Sunday, September the 17th at 10:00 am, at your nearest Universal Church.
* The Main service starts at 10 am. Times may vary depending on location. Feel free to contact us or visit The Universal Church nearest you for more information.