Don't Be Anxious
Suffered Severe Pain for 15 Years!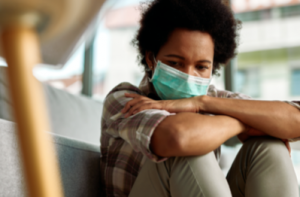 In the biblical book of Matthew 6:25-34, Jesus says: "Therefore I say to you, do not worry about your life, what you will eat or what you will drink; nor about your body, what you will put on. Is not life more than food and the body more than clothing?"
Jesus is saying that life is more important than anything in this world. And when He says "life", He is referring to the soul, because it is eternal: either it will live forever where the Lord Jesus Christ is, in the new Jerusalem, or else it will live forever in the lake of fire and brimstone, where there is crying and gnashing of teeth. And to live with Him, it is necessary to surrender this soul unconditionally in the arms of the Lord Jesus. When a person gives their soul to Him, takes on the faith, have this marriage with Him, then He becomes the King within them.
It is as Jesus said: "But seek first the kingdom of God and His righteousness, and all these things shall be added to you" (Matthew 6:33). That is, it is necessary to fit within the Word of God for the King to reign. And to qualify it is necessary to obey.
So give everything to the Lord Jesus and He will solve all your problems. Start by sowing trust in God and He will then attend to your needs.
Suffered severe pain for 15 years!
Justinah suffered severe pain throughout her body for more than 15 years, she had no hope for a cure. Her health issues started in primary school, but doctors could not diagnose her illness.
"The pains were all over my body and were so severe that I could not walk for a long distance. I could not do anything when the chest pains started. I had to sit down until they subsided. I went to different doctors who gave me pain killers, but the pain would only disappear for a few hours," said Justinah.
When she was in high school, Justinah had to skip classes and sometimes spent the whole week at home because she was ill.
"I lost interest in my studies and battled to catch up with the work that was done while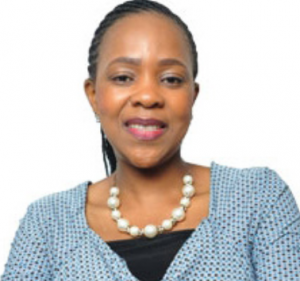 I was away. I could not concentrate because of the pain. As a result, my school marks dropped and I eventually failed grade 10. I saw no need to go back to school and repeat the grade I had failed because I was still ill. I felt hopeless and thought there was no cure for my ill-health," said Justinah.
Justinah moved to another city where she lived with her aunt. Her health continued to be a problem.
"One day, I tuned in to the Universal Church's program on the radio and found myself listening to testimonies. Encouraged by the testimonies of people who had been healed from illnesses after they learned to use their faith. I looked for the nearest branch and attended the services," she said. She took part in the chains of prayer on Tuesdays for healing.
"I learned how to use my faith and trust in God for my healing. I believed that God was able to change my life and bless me. After a week in the church, I found a job. But, my health seemed to be a challenge because I could not stand for long hours at work. I feared I was going to lose my job because of my ill health. However, God showed me His power the pains disappeared after I had been in the church for three months. I was able to move to my own place because I did not need anyone to care for me anymore," she said.
---