Making The Holy Spirit A Priority Has Blessed Me!

2

min read
I Was a Bankrupt Woman With No Direction
My sister and I started listening to church on the radio and what I heard encouraged me to go to church with her. I had to go to church with her. I had no financial organization, I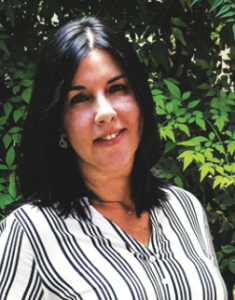 didn't even know my income. So it is difficult to become a tither. I always thought that if I tithed. There would be no money to pay my bills at the end of the month. Then, what was already going wrong, got worse. Everything became a mess and I was away to the point where I was lacking food, struggling to pay expenses, like rent, water, and electricity. When they came to turn my lights off, one of the workers tried to bargain with me, there was complete confusion.
I got injured by one of the workers and had to go to the police station and then to court, it was a total shame. I started reflecting on my financial life but also my spiritual destroyed and I was destroyed and I was bankrupt businesswoman with no direction. Then, I realized that I was not honoring God, how would He honor me? I made a vow with God and decided to put faithfulness into practice, since then, me and her family have managed to rise. I opened a company and I've realized that success is just one of the consequences of prioritizing God. Faithfulness is the covenant that connects us to God and he brings into our hands everything we need and things we can't even imagine. I have had an experience like never before, great things that only God could have done for me.
"I was a bankrupt businesswoman with no direction. Then, I realized that if I was not honoring God, how would he honor me?"

-Sandra
Are you like Sandra, looking for a way to transform your finances but it seems as though you've been running in circles. Join us in the Strong Nation on Mondays and learn the secret of financial success through faithfulness. The Bible is still very much alive and in this meeting you will learn how to depend on God to provide a thriving financial life.

---