The Ark of Solution
Come With Your Family to Enter the Ark of Solution This Sunday at 10 AM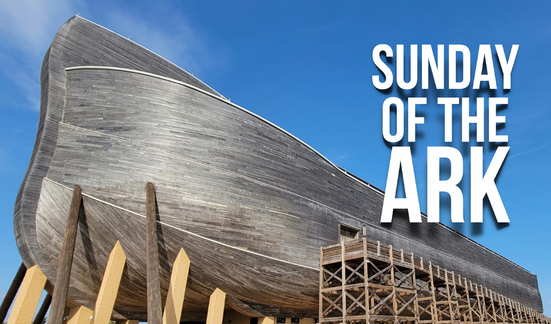 When Noah sought God with all his strength, the Lord was His refuge and helped in the day of trouble. God instructed Noah to build an ark that was the salvation for his family. Noah's faith and obedience to God guided him to the solution to his problems.
Today many people and families are experiencing "floods" in their lives. "Floods" of arguments, illnesses, anxiety, depression, separation, financial problems, spiritual oppression, the distancing and contempt of loved ones, rebelliousness from their children, addictions, and so many other issues. Regardless of which "flood" affects your life, your help comes from the Lord!
This Sunday at 10 AM, we will enter the Ark of Solution and pray for the urgent answer you need, and the same God that rescued Noah and his family will extend His hand to save you. Bring your family and the pictures of those who cannot come, and bring all your burdens, troubles, and sorrows, and we will place them in the Ark of Solution. We will cry out to God for your life and family.
Sunday at 10 AM at The Universal Church. Click here for a list of our locations. For more information, please call 1-888-332-4141. All are welcome regardless of religion or background.