"My Life Was Plagued by Sickness"
Nonhlanhla's Story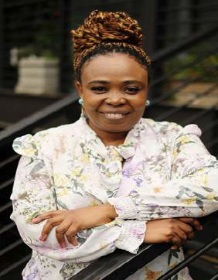 "My life was plagued by sickness. My health was deteriorating, and my body was covered in scratches. That would make me feel hideous and unloved, even by my family.
I had two children to care for, but my illness made it extremely challenging. The burden became so overwhelming that I even contemplated ending my own life.
However, the thought of leaving my children alone and unsure prevented me from taking such a drastic step. In an attempt to escape my troubles, I would often leave my children with my aunt, only to go out drinking and return home late at night, intoxicated.
The following day, I would suffer from hangovers, and the problems I was trying to escape would come rushing back. I realized I could not continue down this destructive path, especially since I had left my children in someone else's care.
When I started attending services in The Universal Church, I learned about the power of prayer and faith. I actively participated in the chains of prayers for my healing and deliverance. My life started transforming, and I was completely healed. My family members noticed the positive changes in me. They decided to join me in attending the services in the church.
Today, my life has changed. My life is no longer plagued by sickness. I have a good job, and I bought my own house.
Now, I can afford to buy whatever I want. I no longer drink alcohol, and I do not have the desire to end my life. The happiness and peace I have found are beyond measure.
Even when faced with challenges, I no longer panic because I believe God will provide a solution.
My life is a testimony that God can perform miracles and change lives unimaginably.
– Nonhlanhla
---