The Unisocial Food Pantry Newark NJ
"He who has pity on the poor lends to the Lord, and he will pay back what he has given" - Proverbs 19:17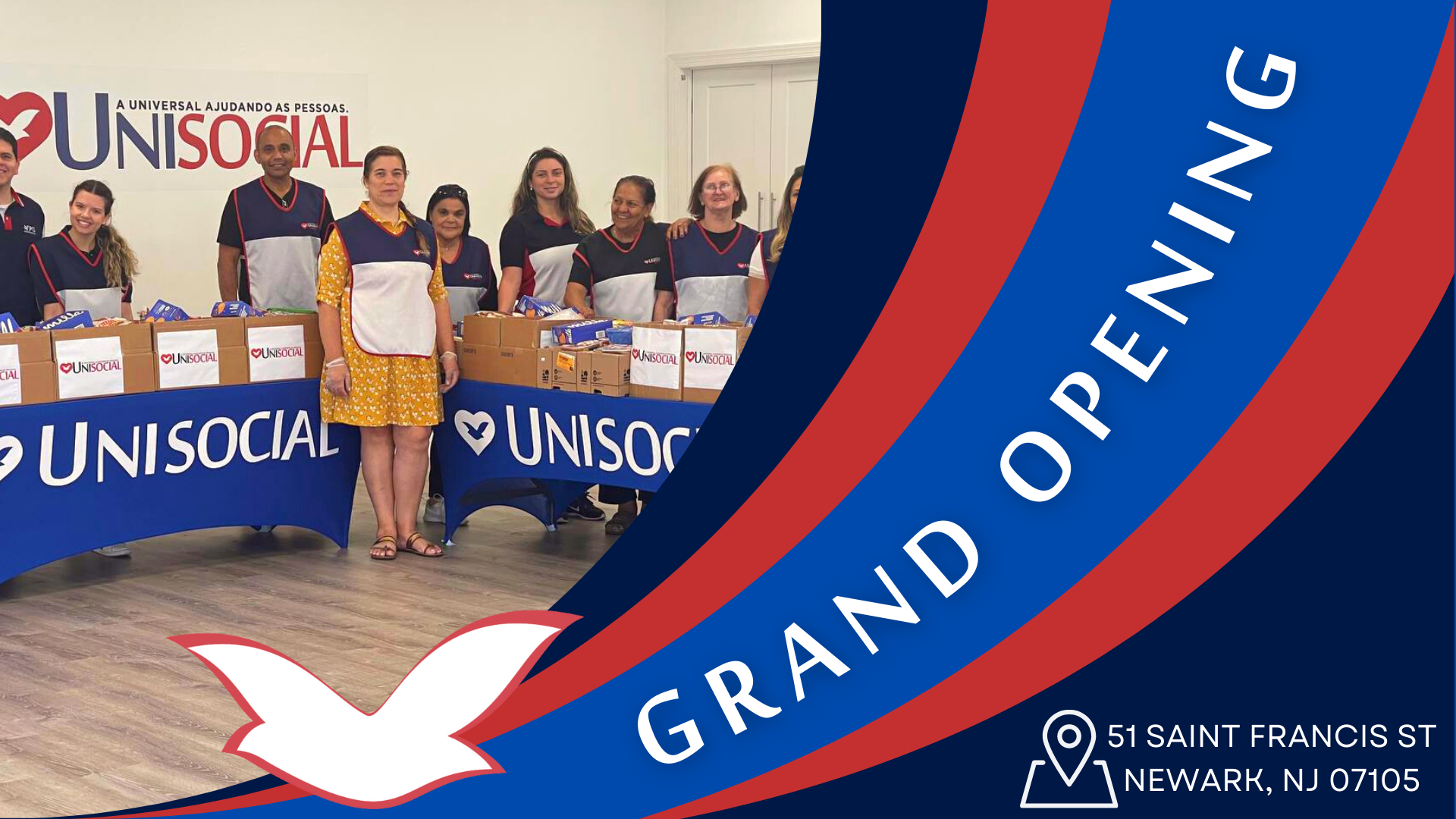 The Universal Church has officially opened a Food Pantry located at 51 Saint Francis St, Newark, NJ 07105. Thanks to the Unisocial volunteers and the partnership with CFBNJ (Community Food Bank of New Jersey), the food pantry is a success and is active weekly to distribute food to families and individuals in Newark.
The Community Food Bank of New Jersey (CFBNJ), a member of Feeding America®, has been delivering food, help, and hope across the state for over 45 years. Last year, CFBNJ provided nutritious food for over 85 million meals through its network of more than 800 community partners including pantries, soup kitchens, emergency shelters, mobile pantries, and child and senior feeding programs throughout the 15 New Jersey counties it serves. Retrieved from CFBNJ.
The Reason
The

Census Bureau

survey views Newark's population statistically that 26.3% living in poverty. This is relatively higher than New York Cities' percentage of 17.3% that lives in poverty. The Universal Church gathered its resources, volunteers, and requirements needed for the Unisocial to open a Food Pantry. The food pantry is only open every Saturday from 10 am to 12 pm or until all items have been depleted. The church hope's that with the help of volunteers, the food pantry can open more days a week and have more availability to provide nourishment to those who need it.
The Fruition
Unisocial held the
Grand Opening
of its food pantry, now able to open its doors for the first time to the people within Newark who need these provisions. Over 100 people attended the food pantry and came to collect various food items. The Unisocial team in Newark aims to reach more people every week. The team of volunteers is also open to hearing your feedback and tend to your prayer requests. Reach out to the Unisocial project in Newark by contacting 201-757-7665.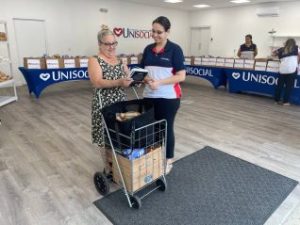 "
It was the first place I went with people who
treated
me with respect, everyone
was loving and dedicated
,
and for me, that's very important. It did me good.
I am
very grateful for this work
" ~ Irma Morei
---
Want To Help?
If you want to learn more about this project, support, and/or volunteer, then visit your nearby

Universal Church

and speak with a pastor or Unisocial volunteer today.
Did You Know?
The

Universal Church is able to provide food distributions to the community in form of Food Pantries and Mobile Pantries by having established partnerships with Food Banks.
Here are a few Food Banks you can support in the Feeding America network:
SOURCES:
Food Pantry Gallery