Nursing Home Event in Long Beach, CA
On Friday, August 4th, 2023, Ten Volunteers of All Ages Gathered at the Nursing Home to Participate in Various Activities Designed to Engage, Uplift, and Create Lasting Memories.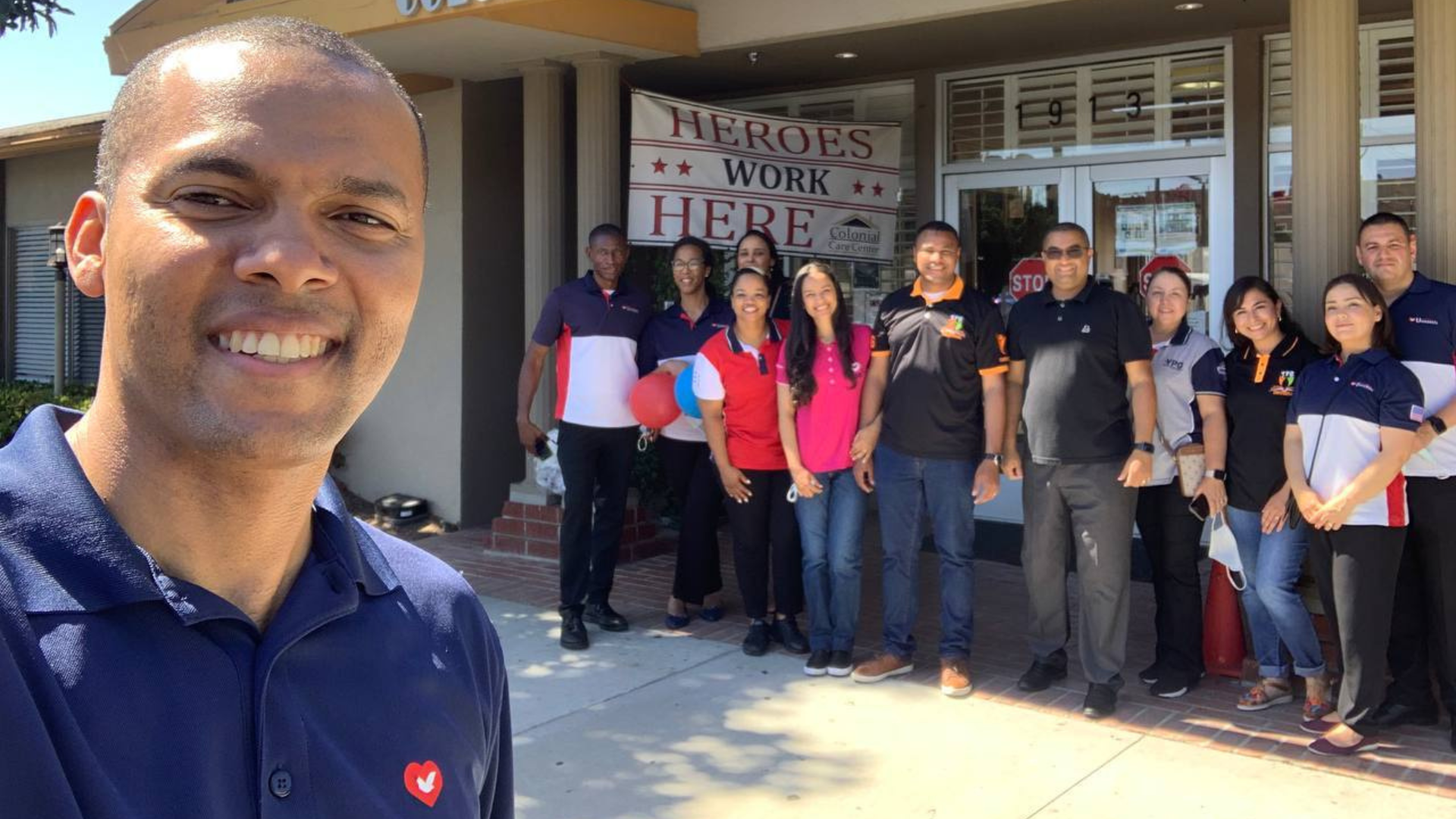 The Unisocial group in California hosted a memorable day filled with entertainment in Long Beach, California, Nursing Home. The Nursing Home event was organized by a group of dedicated volunteers. It aimed to spread joy and brighten the lives of the elderly residents.
On Friday, August 4th, 2023, ten volunteers of all ages gathered at the nursing home to participate in various activities designed to engage, uplift, and create lasting memories. The event began with a warm welcome as volunteers served the residents a delicious meal, fostering community and togetherness.
Volunteers shared words of faith as part of the day's activities, offering comfort and encouragement to the residents. These messages provided emotional but, most importantly, spiritual support and created an atmosphere of positivity and hope.
The nursing home's patio echoed with laughter as residents and volunteers joined in dance and song. Residents and volunteers enthusiastically played Bingo. One of the most heartwarming gestures of the day was the distribution of personalized kits to each resident. These kits were thoughtfully put together to cater to the residences needs.
As the event ended, the room was filled with gratitude and fulfillment. The residents expressed their appreciation for the volunteers' efforts in creating a day filled with happiness and companionship. The volunteers, in turn, felt a deep sense of fulfillment in knowing that they had positively impacted the lives of the elderly residents.
Come to the nearest Universal Church to speak with a pastor about how you can become an Unisocial volunteer. If you'd like to sponsor this ministry, call 1-888-691-2291.