The UBB Gives Back In Essex Juvenile Detention Center
There Was a Distribution of Bibles and Books of the Church Given to the Staff and Detainees.
Yearly Food-Fest Brunch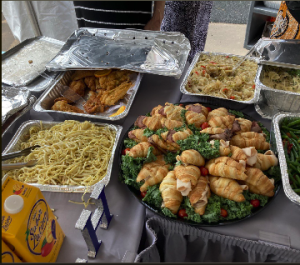 UBB New Jersey gives back In Essex Juvenile Detention Center. They prepared their yearly food-fest brunch as customary at the Essex County Juvenile Detention Center. In total UBB fed 135 juveniles within the facility (130 young men and 5 young ladies), along with 38 Officers and 32 civilian staff members. With joy, there was a distribution of Bibles and books of the church given to the staff and detainees. The Universal Church was rewarded with a letter of appreciation by the Director of Essex County Juvenile Detention Center.
Earlier This Year:
The Pastors and volunteers of the UBB in NJ, along with the Essex County Juvenile Detention staff, were able to come together and have a hygiene distribution, along with food, to the inmates. They gave out shampoo, deodorant, body wash, toothbrushes, toothpaste, mouthwash, masks, sanitizers, soup, canned goods, cereal, fruits, and juice.
June 13, 2023
The Juvenile Detention Center requested the support of the UBB for the High school graduation. The UBB promptly accepted and provided food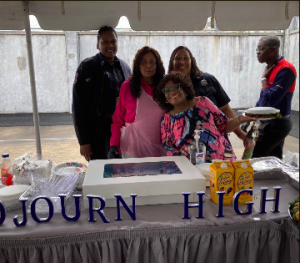 for the graduates, their families, officers, Administrative personnel, and civilians. There were more than 400 people served and they were thrilled for the opportunity to enter the prison after being shut down for over two years due to covid.
The reception was held on the 3rd-floor deck, under the guidance of the Warden, Coordinator Ms. Weathers, Officers, staff, and teachers.
Above all the UBB opened with a prayer conducted by Pastor Marcos (Orange, NJ). Afterwards, Pastor Marcos and the UBB volunteers served the food. Altogether all volunteers who attended agreed it was an excellent opportunity to serve God. In the UBB, we give all the honor and glory to God for giving us this chance.
If you have a loved one in prison, speak to a pastor at the nearest Universal Church to arrange a visit. For more information, call 1-888-332-4141.
---