Campaign of Israel at the Temple of Solomon

3

min read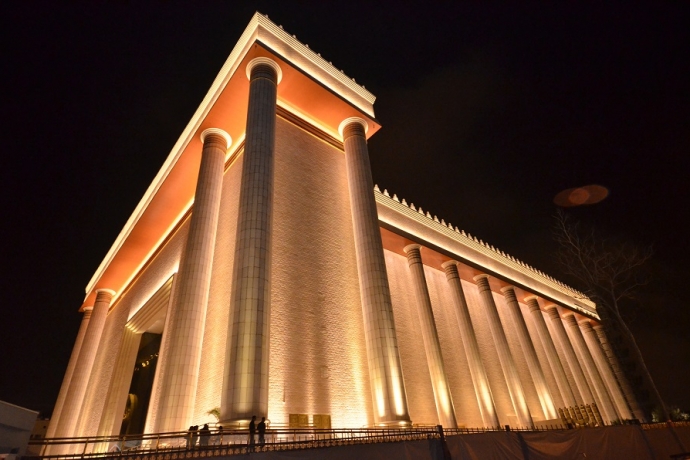 What Is the Campain of Israel?
In general terms, a campaign is a "series of actions aimed at achieving a particular goal." The word is usually used to describe military operations during a war. In the spiritual sense, a campaign of faith is a movement to overcome a problem and take possession of God's promise. During a campaign, one gathers all their faith, efforts, and resources and launches an attack upon his problem in tireless pursuit of a goal.
For this reason, since the beginning of The Universal Church, the Campaign of Israel takes place twice a year. The objective of the Campaign of Israel is to awaken people's faith. Everybody has faith, but if it's dormant, it will not bring any benefits to the one who has it. When a person's faith is awakened, and they put it into practice, they are blessed – regardless of skin color, race, education, social status, or physical appearance.
During the Campaign of Israel, we are taking all the requests to the Temple of Solomon. To participate or for more information, call us at 1-888-332-4141.
Without Faith, I Would Never Achieve What I Have Today
Estandislau married early, and at 18, he had his first child. The difficulty of finding a job forced him to leave his city.
We went to live in a very simple place with several families. Our stove had only two burners. The bathroom was shared, and I had to wait in line to take a shower.
He worked carrying bags of cement, tending cars on the street, and then was hired to wash dishes in a cafeteria. Over time, he learned to make sandwiches.
The salary was low; it was worthless. I was addicted to games, cards, and pool. Sometimes, I worked late and then went to drink. I became insecure, depressed, and fought a lot with my wife. I couldn't give my son minimal conditions.
He received an invitation to attend a meeting at The Universal Church.
A person approached me on the street and invited me. My life was difficult, so I accepted the invitation. I went alone. There I heard that I just needed to believe and obey the Word of God to have a significant change in my life. I started going to church every day.
Estandislau stopped drinking and gambling. His marriage, however, ended. After a few months of attending the church, he participated in his first Campaign of Israel.
I didn't understand it very well, but I gave my life to God and asked Him for a better life.
A month later, Estandislau received a proposal.
A businessman tried a sandwich that I prepared and invited me to work with him. I asked him to give me double my salary, and he accepted.
Estandislau saw another opportunity.
My boss invited me to be an outsourced partner of a company in Japanese cuisine.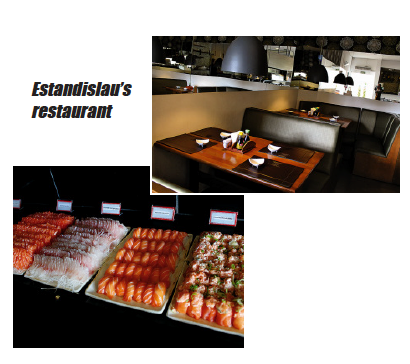 Even without being fond of fish dishes, Estandislau learned to make all the dishes in a month. After a few years, he received the bad news.
The owner asked to close the Japanese cuisine space, as he decided to include the dishes in the restaurant. He offered me the job of a sushi chef, but I didn't want to be an employee again. I rented a small space and made installment purchases of some equipment. I opened my restaurant.
In 12 months, Estandislau recovered the investment and paid off his debts.
Since then, God has been blessing me. I married a woman of God, and I have three restaurants that generate 60 direct jobs. We are very happy.
Despite the material achievements, Estandislau guarantees that it is the Holy Spirit that sustains him.
Without faith, I would never achieve what I have today. It was God Himself who created the conditions for me to get out of my comfort zone.
---