Cancer, Sleepless Nights and Depression

1

min read
Theresa's Story, From Louisiana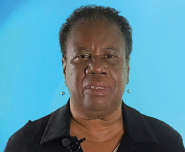 I had a tumor in my right breast for five years. It prevented me from sleeping, and it kept me worried and depressed. I had to take medications and undergo radiation for cancer.
I came to The Universal Church every Sunday, receiving the prayers and using the Blessed Water* with faith. The pain in my breast went away, and when I went to get the results from the doctor, it showed no signs of cancer.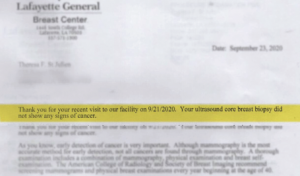 After I started coming to this ministry and using my faith, I am feeling good. I am not weak like I used to be. I have no more depression nor sleepless nights.
I want people to know that they too can overcome cancer or any health issue with God. Today, I am doing great!
* The Blessed Water is drinking water blessed during the Sunday service by a prayer of agreement of the pastors and the congregation. It is a complement and NOT a substitute for any medication or medical advice. Please follow your doctors instructions along with using your faith in the Word of God.
---