I Became Homeless and Ate From the Trash

1

min read
Mayra's Story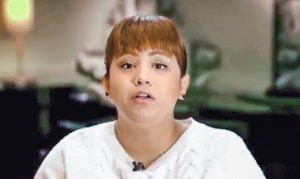 My stepfather started touching me when I was 11. My mom didn't believe it when I told her what happened.
I started doing drugs with my boyfriend, like cocaine and marijuana. When I got pregnant, the father of my child showed me his true colors. He punched my stomach while I was pregnant. Then I became homeless with two kids. I would search for food in trash bins so my children can have something to eat.
Someone invited me to The Universal Church. From that day on, I saw a lot of changes in my life. I forgave my mother, stepfather, and the father of my children. Now I pray for them.
When I received the Holy Spirit, I received peace that I never had before. Today I have a blessed marriage, and I'm happy.
---