UniSocial in Action

2

min read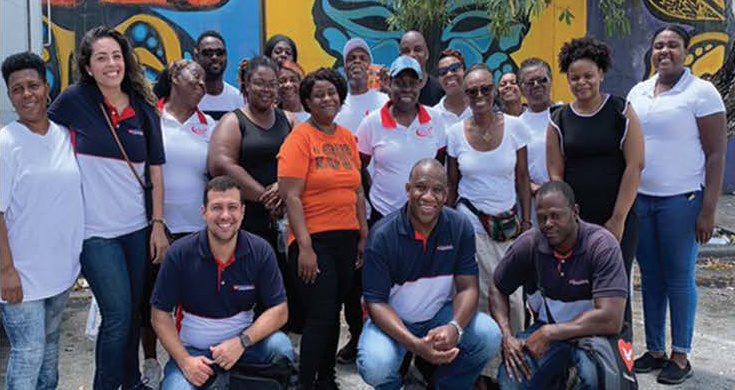 The UniSocial is always committed to bring the best into the lives of the community. It is a group that was created with the intention of extending their hands to help out those who are in need, and to give back to the community by letting them know that they are not alone.
Just recently, Bishop Taylor together with UniSocial volunteers held a special event which was a success for the community of Fort Lauderdale, Florida. It was through the Unsocial's mission to satisfy the hungry and afflicted souls. Volunteers started to gather from 6am in the morning to help prepare the food, clothes and drinks to give to those in need.
More than 150 warm plates of food were prepared, truckloads of clothes and water were distributed. The community was very grateful to have the UniSo­cial extend their hands and show their support; they were invited to join the weekly services provided by The Universal Church. As they received the invitation many shared their experience of how they have felt down spiritually. Below are a few comments of what they experienced through this outreach.
This is such a Godly work, thank you UniSocial for your time, for your support in helping this com­munity. For sure, this is the will of God, this is something that God Himself would have done.
There is alot to do in this world­. This is a blessing not only to me but also to the community Thank you UniSocial for your support.
Some lost their families with no job, depressed, and are in need of a financial breakthrough. Thankfully Bishop Taylor took the time to pray and counsel the men and women who felt heavy. After the prayer, they felt much better, due to exterior situations.
"Each of you should use whatever gift you have received to serve others, as faithful stewards of God's grace in its various forms. 1 Peter 4::10