Daily show on BET

3

min read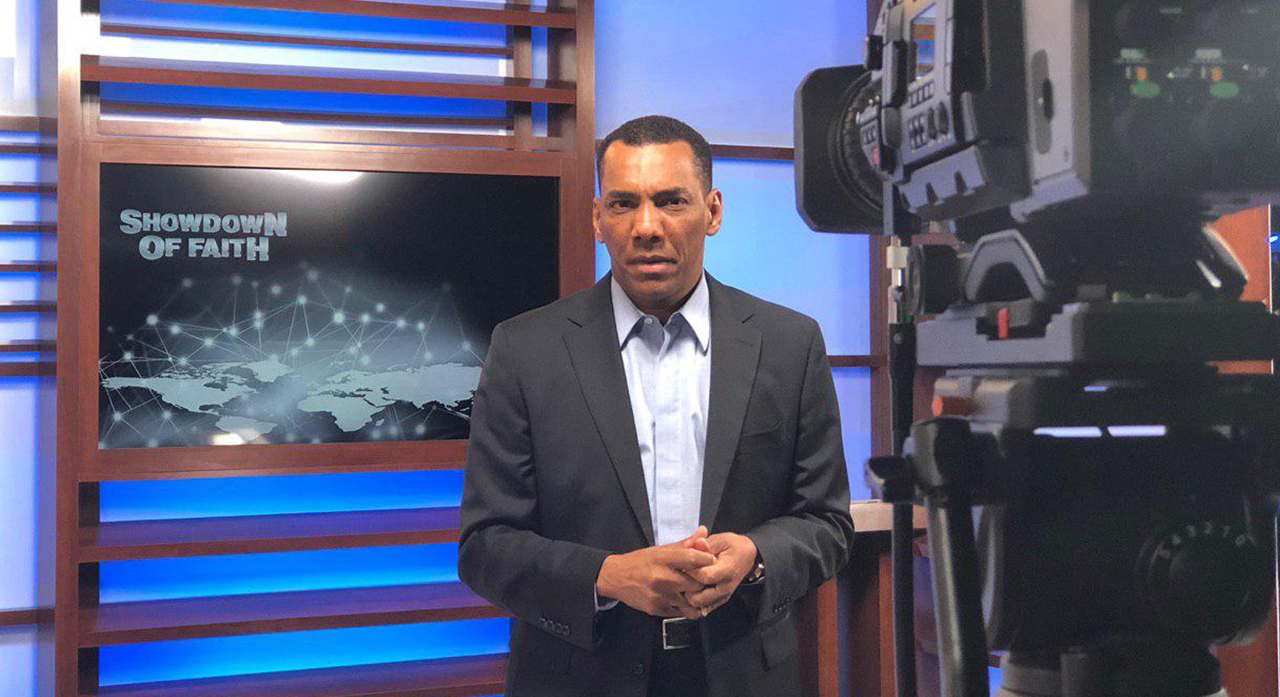 The Showdown of Faith is a daily show airing on BET that has changed the lives of thousands of people around the USA, breaking the chains of spiritual oppression, generational curses, sicknesses, depression, and all that comes against them to try to steal their peace and happiness.
Bishop Bira Fonseca, the host of the show, challenges people with impossible problems to turn to the power of Faith to see miracles. Why a showdown? Because people need to see the results of their Faith. They need to experience the power of God and the promises in His Word. If you don't believe in anything at all but are fed up with how your life has been, then you need to see if this is real because it might be your only way out. It's a faceoff between the God of the Bible and the impossible situation in your life. Let the best win! Check out showdown of faith with Bishop Bira Fonseca. Check out Showdown of Faith reviews. You will be surprised at what your faith can do because there are no limits to what God can do.
If you can relate to any of these statements below, then tune in to the Showdown of Faith daily. A show where you get less talk and more power.
• You are plagued with depression; when you think you are recovering, you have another episode followed by suicidal thoughts.
• You experienced much abuse in your life, and harsh and negative words were spoken against you, saying that you would never be anyone in life. You find that these words are becoming a reality.
• You have lost family and friends due to an addiction that you can't seem to get rid of, no matter how hard you try.
• You suffer from constant headaches and insomnia. You sense someone following you and see moving shadows in your home. You have no peace in your own home.
• You believe someone has done witchcraft against you and your family. Strange things have been happening. You didn't believe these things affected you, but the recent events have made you afraid.
• You sense a financial blockage in your life. You make plans and have great ideas, but they never seem to get anywhere. Doors are closed on your face, offers are turned down, and people reject you without any apparent reason.
• You relive the same problems as your parents and grandparents. The same sickness, family problems or addictions they had you have today, and your children are heading the same way.
• You can't keep a stable relationship. All your relationships fail, sometimes without any reason.
• Your family is constantly at war. No one gets along, bickering, arguments, division, hatred, and grudges are faithful companions in your home.
• You are often sick, sometimes without an explanation. Doctors cannot find the cause of your illness.
• You or a loved one is facing chronic disease, and you lost hope of any recovery.
Regardless of the problem that you are facing, the Showdown of Faith is a starting point for you to overcome it. Don't miss this great opportunity! Check out Showdown of Faith reviews . Bishop Bira Fonseca are waiting for you with Showdown of Faith.