Jaqueline's carnival died

2

min read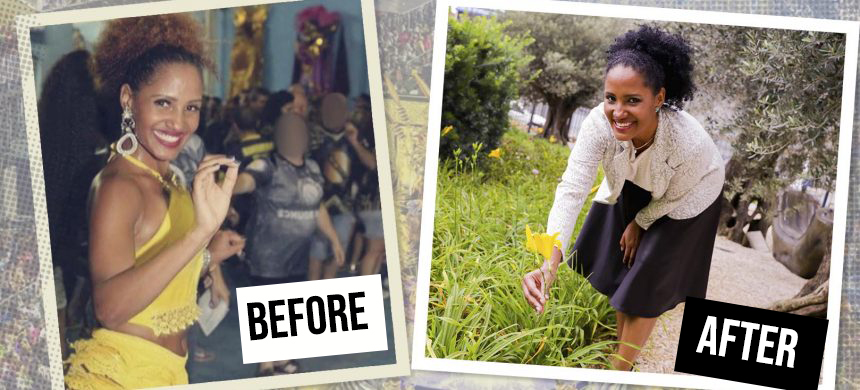 The carnival is a Brazilian festival that takes place every year in the month of March and it lasts for days. They are huge organized parades which are led by samba schools.
Jaqueline achieved the dream of thousands of other women who are fans of the carnival: to be a passista in a samba school–a large group of performers, financed by respected organizations. The passista is considered the one who dances with grace and is essential to the carnival.
More than that, she was given the opportunity to perform at three different schools at the same time. There were numerous trips, photos and filming. Carnival was everything to her. Until "Jaqueline's carnival died," Jaqueline herself told the person in charge of organizing the performances. "You can cancel all shows and trips, because now you're talking to Jaqueline, servant of God."
On that day, she abandoned everything she had conquered in the world of the carnival. She left that Jaqueline behind, and a new woman was born, a Jaqueline ready to serve the Lord.
But why did she leave the carnival?
Although she seemed happy at the parties where she danced and in the photos and films she made, Jaqueline had a totally empty life. She actually wore a mask of joy when she introduced herself, but took it off as soon as she got home.
"After all that glare had passed, that the camera was not filming us anymore, I would come home and the depression would come. I felt dirty, used, "she recalls. "I felt even worse, empty. So I just thought about suicide. "
With this double life – happy during the day, depressed at night – she suffered for years. In addition to the sadness of a bad relationship with her family and marriage destroyed by fights and betrayals, Jaqueline still had financial difficulties. That's because of the carnival.
"I spent a lot of time and lots of money at samba school. My entire salary was for the carnival. I had to invest in clothes for the samba school, "she says.
My meeting with God was after a carnival. I've done things that I felt disgusted but inside the bus coming back from the trip, I decided that as soon as my feet are in Rio de Janeiro, I would go straight to the church to deliver me to Jesus. I was baptized in the water, left the carnival life, and old friendships. I also got rid of insinuating clothes. It was the best decision I have ever made.
*(Source)edited and translated