Results of Faith

2

min read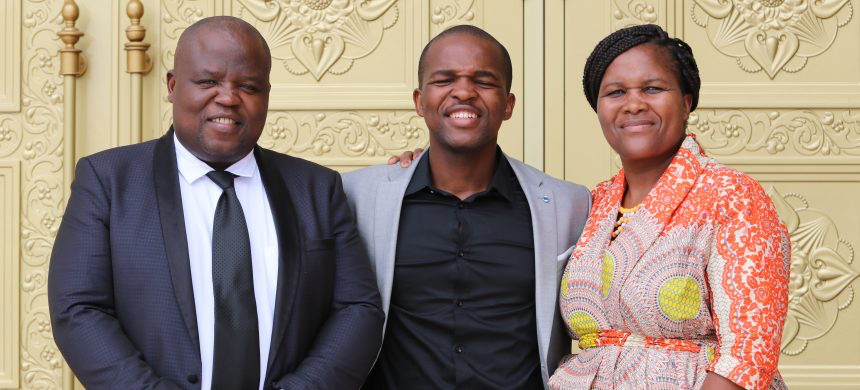 We are in the midst of the most important campaign of faith: Mount Carmel. The proposal is that all who believe receive a life transformation in all aspects. A miracle of these can only be accomplished by the hand of God, yet it requires some conditions.
Fist and foremost you restore the Altar; meaning leaving sin behind and taking actions of courage and faith. Just as Elijah did in defying the 450 prophets of Baal.
"And it came to pass at the time of the offering of the evening sacrifice, that the prophet Elijah came and said, O LORD God of Abraham, and of Isaac, and of Israel, let it be known to day that thou art God in Israel, and that I am thy servant, and I have done all these things according to thy word. "1 Kings 18:36
"First Elijah did what the faith asked and then went to pray.
This is exactly what one man in Africa practiced.
"I went for all or nothing" – Chippa Mpengesei
He lived in a shack, in a shantytown in South Africa, with his wife and son.
"I was already inside the church for four years. I was a worker, but I had a broken life. The members avoided asking me for prayer, they said they did not want me to put my hand on their heads to pray, because the night before I had asked them for food, "he said.
With security work, flannel and car-keeper, he earned about $ 300 a month. He was despised by family members, neighbors, and even his wife. "But in a moment, in a campaign of faith of Elijah, I went for all or nothing. I decided to pray less and act more, to go beyond my faith, "he recalled.
After the campaign, he says that he was never the same and, despite no study, he started to have an entrepreneurial vision and decided to open his first business: a security company.
"My situation improved, I was able to rent an apartment and for the first time, people saw the miracle in my life. Gradually I grew up and became a great businessman in Africa. I regained my value, I am a good husband and a hero for my children, "he celebrates.
Today, his assets include a first division football team, 14 mansions, 6 cars, 3 hotels and companies in various areas of activity, such as security, construction, agriculture, malls, among others.