Forgiving my abuser

2

min read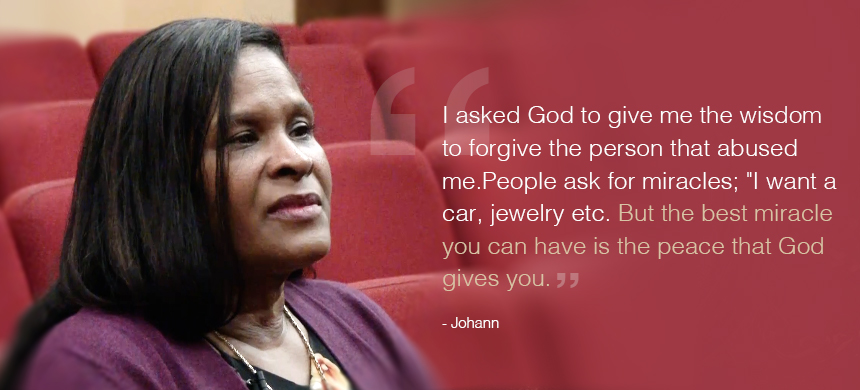 After I forgave him, I asked him to forgive himself as well.
This is my story…
At the age of 13, I was raped, mentally and physically abused by my stepfather. He drugged me, punched me and threaten to kill me if I told anyone. I then became pregnant, the doctors told my mom that the baby was fully formed and she took me to another clinic to perform an abortion. My stepfather was sentenced to 15 yrs in prison but only stayed for 6 months. My mother hired lawyers, sold the house just to bail him out.
I froze when I saw him at the door of the house and I attempted suicide several times. My mother was not fit to take care of me, therefore, I was placed in a group home. In the group home, there was a lot of prostitution and drugs. I hated it. I felt as if I was being punished for what happened to me. Once every week my mother visited me and at the age 17, she brought a guy to date me. We started to date and at the age of 18 she married me off to him.
After having my first child with him – 2 years into the marriage, my sister had an affair with my husband. I confided in my mother but my mother said that cannot happen because they are half-brothers, they have the same father. The guy I was dating was the son of the man that rapped me, making my son's grandfather, the man who abused me. I left my husband because he was abusive. I didn't want to go out, not even to the grocery store. I lived in constant fear and I could not be with the son of the man that did this to me.
I use to suffer from constant flash-backs, I use to drink and take pills. I tried to commit suicide several times.
I was always angry with my husband. I tricked him into giving me a divorce. Afterward, all the flashbacks, the pain, the children not being happy caused me to plan to kill myself.
After going to The Universal church with my friend, I started to go out, I started shopping, and looked forward to getting out of my house. Later I found out my stepfather was dying. When I went to visit him in the hospital I froze but I asked God to speak through me. I called him "uncle" not dad."I came to forgive you for what you did to me and the pain you caused my family. You need to forgive yourself.
My heart feels free. I now have a great relationship with my family.