What are we?

1

min read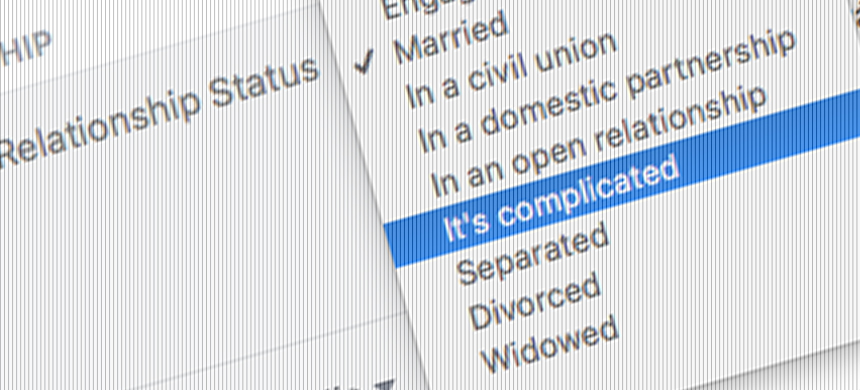 I've been married for many years, do I write single?
This is a question that comes to mind when a couple has yet to define their relationship status. Unlike Facebook, the real world gives a wide awakening when signing any type of contract that is official and the "It's Complicated" option is nowhere to be found.
If you find yourself thinking the following, it is time to take action.
Are we dating?
"Exclusive"?
In a relationship?
Does it come from God?
Are we boyfriend and girlfriend?
How will we get pass this marital problem?
Everyone wants clarity unless they're "going with the flow" as they say. But would you want your life, your youth, and the investment you put into a relationship to be in vain? Of course not, this is why you have come to the decision to define your relationship once and for all.
Do both of you share the same faith? Not personality, nor interests, just faith. If so, everything else will come into place. At the Universal Church, we encourage everyone who is seeking to build a relationship, to do it in an intelligent way. Time and time again many benefit from our Love Therapy services that take place every Thursday, regardless of your "status".
Husband, Silas: I now have a wife. We've been together for 15 years, and now we are officially married. She now practices her faith and so do I. God has pushed me in a way to do it, and I proposed. I am blessed.
Wife, Cora: I'm very happy, he surprised me when he proposed. After coming to this ministry my life has been blessed. I no longer have headaches nor stress as before. I have peace.