Women's Conference

1

min read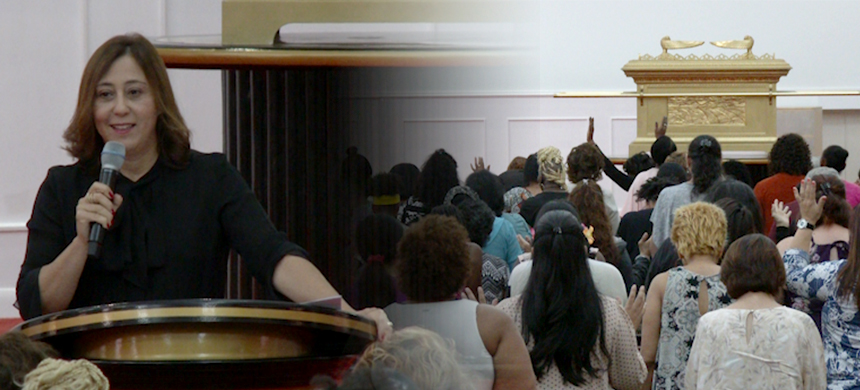 On August the 4th the Godllywood's women's conference took place at the Cathedral of Faith where many women traveled from all over Texas to attend the Godllywood Self-Help meeting. Opening the meeting which was live streamed to all The Universal Church headquarters in the U.S., Spokeswoman Mrs. Ima Fonseca asked: "Do you know who's that woman? – A young lady with a hat and a T-Shirt. She continued; "If you see her now, would you think she is a Pastor's wife? This woman is me, I lacked discipline but I learned."
She explained how the lack of self-discipline generates weakness. A weak wife, mother, woman, student, etc. Discipline is defined as a set of rules or good habits that will maintain order. They're not there to point fingers at us constantly but to help us grow stronger. God too was disciplined in doing everything in order. Imagine if God had created land, then man and no light… We can assume Adam would think "What is going on?".
Weakness nowadays is not the voice of the serpent in biblical times, but the voice inside the mind of a woman that tells them to take actions that they will later regret.
In order to overcome and stay strong, you must aim to live in holiness. No, no one is Holy, perfect, or a "Perfect Christian" etc., holiness does not mean to be religious, but to run away from sin. This is why self-discipline is important to all women. The world has its own version of a strong woman, one that is full of pride, acts anyhow, says anything without a care but worse of all; blind from seeing their true self-worth.