Staff Appreciation Day for Luther Unit

2

min read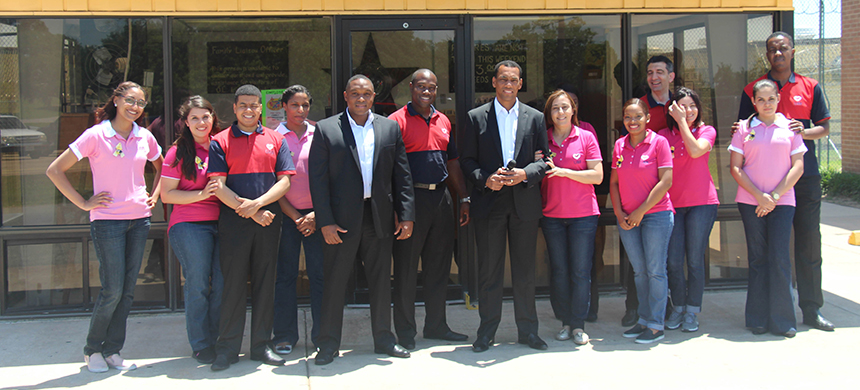 On behalf of all the volunteers of The Universal Church, UBB expressed its appreciation to all the staff members inside the Luther Unit with a luncheon on May 9th, 2018. Pastor Quincy is in charge of the UBB group in Texas, and together with Bishop Bira, Pastors and volunteers assisted to make this special event.
The UBB recognizes the hard work and dedication that the staff in Luther Unit do on a day-to-day basis. Working in a prison facility can often require more strength, not only physically and mentally but also spiritual. Whether you are a warden, Chaplin, or captain, the UBB extends its appreciation and gives thanks to the Luther Unit for allowing UBB to reach out to the prisoners.
I ask God to bless your life and reward you for the work you have done for our state and our society. – Bishop Bira
Pastor Damien Jackson explained how he was also in prison many times before turning his life to God. He shares an insightful peek into his past regarding the attitude he had towards the officers in prison. His transformation happened many years ago, with the help he received from The Universal Church.
It's one of my mission to respect, appreciate and help you all, rather than to make your job harder. – Pastor Damien Jackson
UBB also received a heartwarming surprise by the assistant warden with a word of recognition for the spiritual support the UBB offers.
"On behalf of all the staff, thank you for everything you've done today, I know it was not necessary or something required. It really feels good that somebody else appreciates the hard work that I know that every single one of these individuals does every day." – Assistant Warden
Bishop Bira was then presented with a stainless steel coaster that was produced in the unit – the only stainless steel factory in the entire state of Texas. The token of appreciation was given to all UBB volunteers that were present as a form of memorabilia for the special day.