Jamaica has a Showdown of Faith

1

min read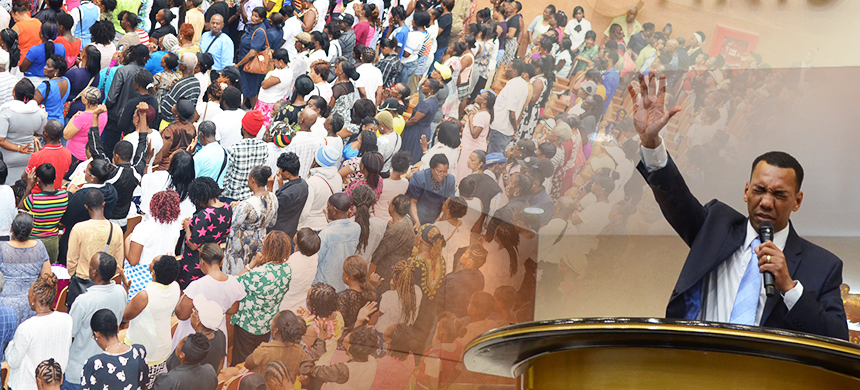 On April 23rd, Bishop Bira Fonseca went to Jamaica for a Gathering of Faith and miracles. Hundreds of people were present for this special event. Families that were once destroyed by addictions, misery, and illnesses shared their testimony and explained how they started to see a transformation after placing the power faith into action.
Many people are deceived whenever they find themselves in a bad situation and then compare themselves with others that are far worse. Deceiving one's self can lead to accepting the situation.
"Don't accept your situation" Look at what is written; "I came to give you life More Abundantly! – Bishop Bira
Other people use their faith to prosper and after receiving their blessing, they leave the presence of God. Bishop Bira shares how there is no point in conquering everything on earth and losing your salvation. This is why it is important to persevere until the end result of your faith.
He concludes with a powerful message about the end of faith. "When you receive a blessing from God, rejoice. But do not let it be above God."
The end of your faith is your salvation. – Bishop Bira
This is what took place during the Showdown of Faith in Jamaica…
*To view live videos of the Showdown of Fatih follow @BishopBiraFonseca on Facebook.