January 21 days Fast of Daniel

2

min read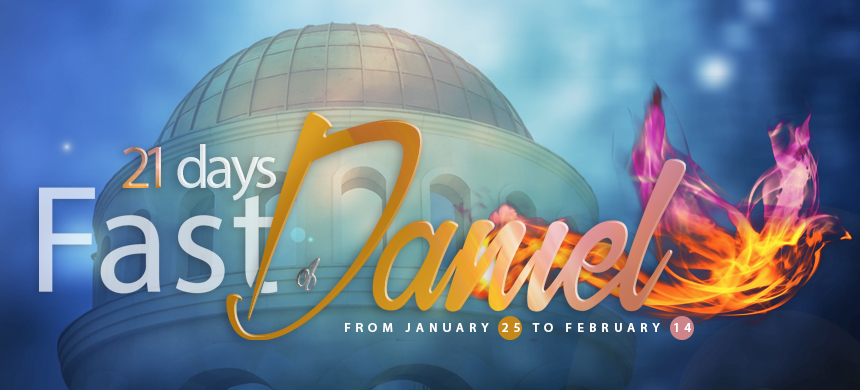 The 21 Days – Fast of Daniel is about sincerity and humbling oneself before God to seek Him.
The Universal Church will partake in The 21 Days Fast of Daniel from January the 25th until February the 14th. Everyone is highly encouraged to participate, whether it's to renew a spiritual commitment or to have a true relationship with God. Many people will focus solely on seeking Gods presence in order to receive the divine seal of the Holy Spirit.
The Holy Spirit:
The baptism of the Holy Spirit is a term used to describe the fullness of God dwelling within a person. It means having the power, strength, courage, and bravery to live on Earth as the Lord Jesus did.
If you want to take part of the 21 days fast, we encourage you to avoid any secular information, company that might not add to your spiritual life or anything that could divert your thoughts or focus from your goal of listening to God.
Whenever the challenge of the 21 Days Fast of Daniel is done with commitment, many unwanted old habits are broken and thousands of people experience a complete transformation of themselves. People are able to break all sorts of addictions, and overall receive peace.
There is no better time than now to be honest with yourself and analyze your character in order to know what might prevent you from receiving this transformation.
If you would like to know more information about our 21 Days Fast of Daniel, speak to any of our counselors at The Universal Church near you.
Recommendations for Spiritual nourishment:
– Meditating on the word of God
– Books










– Articles:
– Media
-Meeting attendance
Take a look at our weekly schedule and visit any of our locations.