'A Wealth-Making Mindset'

1

min read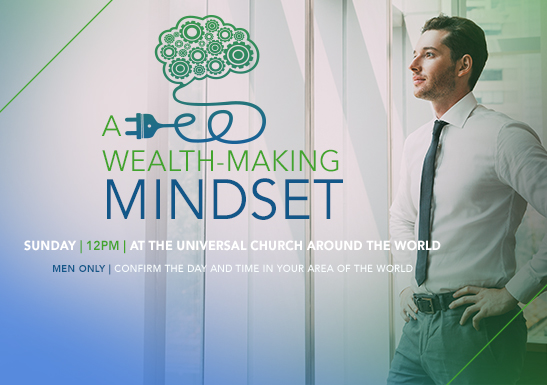 Coming up this Sunday, November 12th at 12:00 pm there is a meeting exclusively for men to learn how to achieve a wealth making mindset.
Have you noticed that the wealthiest people are not those who do manual labor but those who use their mind?
On this day you will learn how to maintain constant habits that will help you to develop an intelligent mindset and in return, lead you towards becoming a successful man.
Successful people have daily habits that contribute to their character and financial outcome. You can be rich and learn to think differently from most people.
What can you learn from the mindset of successful men?
Information and habits that don't contribute or add value to your success can make your mind stagnant. Sometimes it can be a lot of minimal actions throughout your day and your social life that can go unnoticed.
This meeting is exclusively for men who want to achieve their best potential and learn how to develop a mindset that will lead them towards becoming successful in all in all areas.
Bring your mind and get ready to start thinking differently
To learn more about our men's meeting, please visit The Universal Church nearest you.