I was a very proud person

2

min read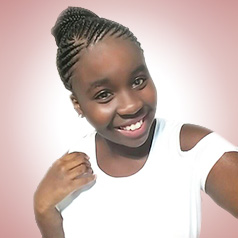 I received the Holy Spirit during the recent 21 Days Fast of Daniel.
The first 21 days I didn't put my all into it, I just did a substitute, a switchover. Instead of listening to worldly music I listened to all church music and instead of watching my worldly movies the movies I watched I would watch Biblical movies.
But I never took the time to invest spiritually like I didn't read my Bible more I didn't really do much and I was very lazy, and when my parents would tell right from wrong I didn't want to hear what they had to say.
I eventually went back to social media after that 21 days. I was just like, "it's almost over I could go back." And nothing changed, I remained the same.
When I found out that the 21 Days Fast of Daniel was going on, the one that recently passed I told myself "okay now is my opportunity to do something." So when we started this 21 days, I put all my strength into it. I read my Bible more, I watch Bishop Macedo blogs, listen to his word of faith messages and every day I took notes meditated I even stayed up until 1 a.m. just to seek the Holy Spirit. I had to examine myself really well things that were ugly within me I had to let it all go.
The time I received was when I was at a night vigil and the bishop was speaking about how Adam was proud.
When he told those who need to get rid of something inside of them to come forward, I wanted to go but in my mind, I'm like don't go. I wasn't going to go at first I was like "I don't need to do this, I think I'm okay". But I went forward and I started giving my all because I had recognized that I have been proud, I was a very proud person. I didn't realize until that very night and I spoke to God I told him "I don't want this anymore, I don't want to be like this anymore I want to start over with you, I want to know you". I gave everything that night I gave my all. And it felt like a burden was removed from my heart and then I started to praise and worship him and it was very amazing! I got this sudden joy and peace. And with zero doubts I knew at that moment that I received the Holy Spirit.
Nowadays I'm happy. I want to do so much more for God. I want to pass down to others this spirit. I don't talk back to my parents and if I get rebuked, I humble myself and make sure I'll do better next time. – Violet from New York