The Triumphal Entrance

1

min read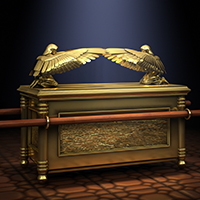 The Universal Church will start the first day of October with a triumphal entrance. We invite you to renew your commitment to God on this special day of The Ark of The Covenant, where Gods presence will be among you.
"Indeed I Myself will search for My sheep and seek them out.
Ezekiel 34:11
The ark symbolized covenant with Israel, and your acceptance towards him will symbolize your covenant with God. From the moment you make this commitment to him, his ally becomes the very ark of the living alliance in this world and your life will be transformed.
You might be going through a situation that seems irreversible humanly speaking by your family, friends and even yourself. God is the only way that can heal any, past traumas, and emotional marks left by the past.
Just as the Ark of the Covenant was the guarantee of the victory of the Hebrew people, you too will obtain the victory from any difficulty that comes to your path.
If you have this desire to overcome your obstacles and seek Gods presence, then join us this Sunday, October the 1st at 10:00 am establish your partnership with God and start a new life story.
* Feel free to contact us or visit The Universal Church nearest you for more information.