The book of Revelations

2

min read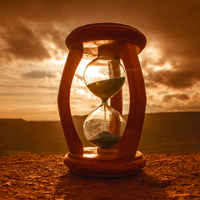 The days, months and years are passing us by quickly.
What would you do if you knew the world would end tomorrow?
The Universal Church is currently having a meeting on Sunday evenings to study the book of Revelations. This meeting is for those who believe and want to be prepared for what the Bible reveals.
Recent events have shown us that the predictions revealed to us in the Bible are taking place. Although some events that you hear today are devastating, it comes to no surprise for Christians who know these signs and are spiritually preparing themselves.
For those who believe in biblical prophecies, you know that death is not the end. By attending, not only will you be equipped to receive Gods spiritual armor, but you'll be prepared for what will come. The world is ending with notice and even though many don't believe, it is a fact.
"So they asked Him, saying, "Teacher, but when will these things be? And what sign will there be when these things are about to take place?" Luke 21:7
Here are some clues that the Bible gives us about the end:
1 – World Wars and Revolutions (Luke 21: 9);
2 – Hunger and misery (Matthew 24.7);
3 – Diseases of various kinds – many without a cure (Matthew 24.7);
4 – Multiplying violence (Matthew 24:12);
5 – False teachings spread throughout the four corners of the world by false prophets (Matthew 24:11 – Mark 13:22);
6 – Cooling of faith and love (Matthew 24:12, 1 Timothy 4: 1);
7 – Fathers slaying their children, and sons slaying their fathers (Matthew 10:21);
8 – Times are getting tougher (II Timothy 3: 1);
9 – Corruption everywhere (II Timothy 3.1-4);
10 – Earthquakes and great phenomena in the heavens and seas (Matthew 24: 7);
11 – Multiplication of knowledge (Daniel 12: 4).
*The study of Revelations takes place every Sunday at 6:00 pm. Times can vary depending on location.
Feel free to contact us or visit The Universal Church nearest you for more information.