Intelligent Singles Course

1

min read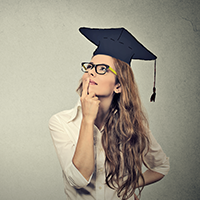 As of 2011, according to the U.S. Census, there were about 102 million unmarried people in the USA – 44.1% of U.S. residents over the age of 18. Within these numbers, you have your everyday people, those who are still figuring out who they are and their goals in life, those who do not want to commit to a marriage, and also those who desire to establish a long-term relationship but have experienced many obstacles. Let's take a look at a few of the emotional reasons that encourage many to remain single:
• Fear of suffering;
• Not wanting to feel bound to someone;
• Excessive shyness;
• Anxiety and depression;
• Low self-esteem;
• Disbelief in love.
Many more are the reasons that lead people to not want to marry. However, the human being was not created to be alone, reason why loneliness grows and becomes more emotionally painful with time.
Those who want to live a happy and fulfilled love life must decide to invest in themselves and in their wellbeing, and this means to also learn how to love intelligently.
Beginning on February 11th, the Love Therapy will commence a course made specially for those who are single and feel invisible when it comes to relationships.
The Intelligent Singles Course will take place every Thursday at the state headquarters of The Universal Church in the USA. Feel free to contact us or visit our location near you for more information.