UCAN Canada

2

min read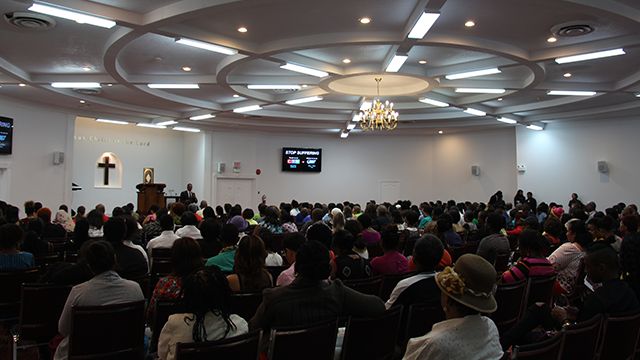 The UCAN is a major event of faith that offers a starting point for those who want to fight for positive changes in their lives. We believe that anyone can have peace, be happy, overcome addiction, fight for their family, dreams, health and well-being, rebuild their financial life and make a difference through the power of faith in Jesus. The UCAN Event first began in Brooklyn, New York, on August of 2014. Since then it has taken place in venues around the U.S. and the Caribbean. On Sunday, August 16th, Canada received the blessing of the UCAN Event.
Three hundred and fifty people gathered in our main location in Canada to take part of this event. Bishop Bira Fonseca led the meeting, sharing with those who were present about the power of intelligent faith. "We can build our life on the sand or we can choose to build on the rock," explains the bishop. "Those who choose to build their life on the sand are those who always prefer to achieve things the easy way. However, when the wind comes, it destroys everything that was once built. On the other hand, those who choose to build their life on the rock will be able to endure hardships, and what they built will last. When the storm comes, it won't be able to destroy what was built."
Building your house
Nowadays, many people look for the easy way out, for an easy way to fame, popularity, position and money, but they forget that nothing lasts forever, and what is gained with ease will be lost with ease. Think about it: if you were to throw seeds on top of dirt instead of planting it, would a tree grow? No, that would be too easy. Great things require great sacrifice. We must have a solid foundation in order to protect our life. This rock is Jesus, He is the foundation for our life.
Join us at any of our nationwide locations this Sunday at 10 am and learn how to build your life on solid ground.