UBB Graduation at Dr. Lane Murray Unit
On October 25th, 114 Women Successfully Completed Courses Offered by the UBB

On Tuesday, October 25th, one hundred and fourteen women at the Doctor Lane Murray Unit in Texas graduated from UBB courses: Overcoming Anger and Self-Awareness. Both UBB courses encouraged these ladies to go deep within themselves. Often, there are hidden scars within a person that causes them to have outbursts, fits of rage, etc.
How many times has a person lost their way because of life? They were influenced to do wrong. Someone took their innocence away from them, and a person begins to think, "This is who I am." In reality, that is not who they are.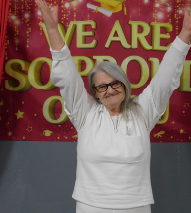 Perhaps life's circumstances shaped you into a person you probably never dreamed of becoming. However, despite all of life's traumas, the good thing is you can choose to move past that and write yourself a new story as these ladies did.
"Who would've ever thought that I could do this?" Many inmates thought this, and some even said it aloud in disbelief.
Overcoming Anger and Self-Awareness Courses
One of the essential things to overcoming anger which goes hand in hand with self-awareness is understanding oneself. If a person doesn't understand themselves, they will never know the root of their suffering or why they continue making the same mistakes repeatedly.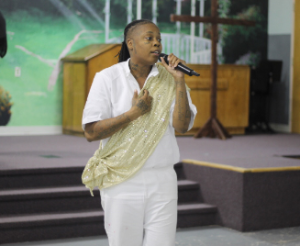 It took a lot of determination, but they did it. Throughout the course, many of these women experienced challenges that tested their faith; they had to push through their doubts and reject the negative voices they heard. From losing loved ones, accepting their past, getting to know themselves, and learning to trust God, forgiving, pushing through in faith to become a better version of themselves, letting go of past hurt and trauma, accepting Jesus, and so much more.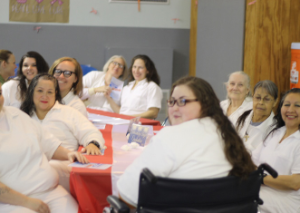 These ladies faced it all! But nothing can even come close to those who decided to surrender their all to God. The ultimate and greatest reward.
Seeing the smiles and tears of joy and accomplishments on their faces is priceless. Knowing that they stepped out of their comfort zone brought them good results and made all the sacrifices worthwhile.
Reach Out and Contact Us
If you would like to learn more about the work of the Universal Beyond Bars (UBB) ministry, feel free to call us at 1-888-332-4141 or visit The Universal Church in your area and speak with the pastor.
For the UBB schedule per state and prison unit, please click here.