The Night of Revival With Bishop Macedo
On Wednesday, June 14th at 7 PM in Houston, TX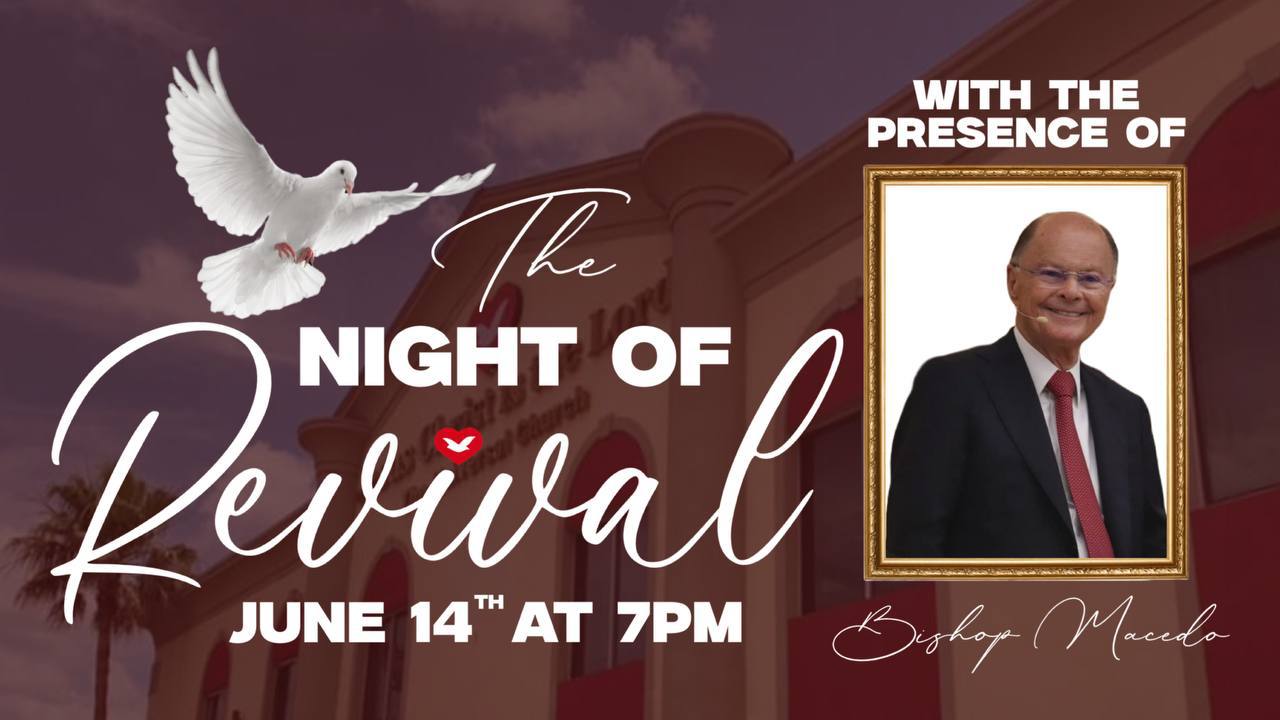 "But you shall receive power when the Holy Spirit has come upon you; and you shall be witnesses to Me in Jerusalem, and in all Judea and Samaria, and to the end of the earth." (Acts 1:8)
Every person sealed with the Holy Spirit receives power! The Holy Spirit empowers His servants to bear witness to the Lord Jesus. They do so through their speech and, above all, through their conduct before this unbelieving world.
A person genuinely baptized with the Holy Spirit submits to God's divine will and becomes an instrument of the Lord. The Spirit of God prepares and empowers them for His Work with gifts and talents.
If you desire to receive this power that comes from the Holy Spirit, don't miss our special event. The Night of Revival will be held on Wednesday, June 14, 2023, at 7 PM CT, with the presence of Bishop Edir Macedo.
With over 40 years of ministry, Bishop Edir Macedo has preached to various locations worldwide, including South Africa, Brazil, The United Kingdom, Japan, Ukraine, and now The Universal Church in Houston, TX.
We cordially invite all your family and friends to participate in this blessing. The Night of Revival is on Wednesday, June 14, 2023, at 7 PM CT.
This free event will be for non congregants and congregants of The Universal Church, located at 7075 Southwest Freeway, Houston, TX 77074.
For more information, please call 1-888-332-4141.