The Day of Prophecy in the Valley of Dry Bones
Join Us This Sunday, September 10th, 2023, for "The Day of Prophecy in the Valley of Dry Bones."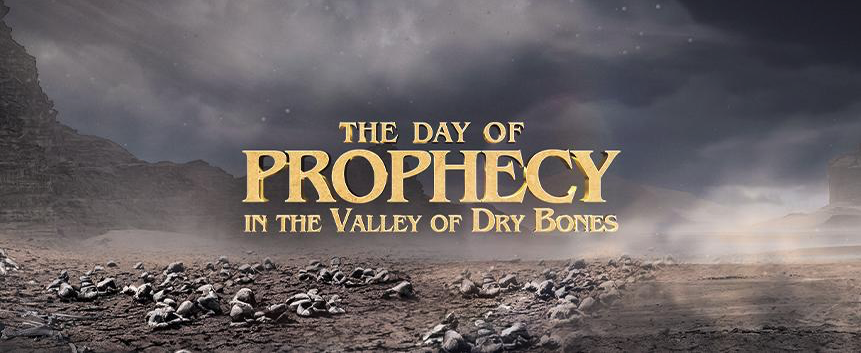 Join us this Sunday, September 10th, 2023, for "The Day of Prophecy in the Valley of Dry Bones."

God once showed a vision to the prophet Ezekiel (chapter 37). There was a valley full of bones, and it was a dead nation. But the Spirit of God gave life to those people, and they were restored into strong people. Worldwide, The Universal Church will live this faith of a complete transformation.

If you say, "'There's no hope for me anymore." Overcome this thought and join us this Sunday. God is speaking to us, "These bones will live again." Your life will change!

"Again, He said to me, "Prophesy over these bones and say to them, O dry bones, hear the word of the Lord. Thus says the Lord God to these bones: I will cause breath to enter you so you live." (Ezekiel 37: 4-5)

Therefore, if you are facing an "impossible case" in your life, participate in this special meeting. Join us this Sunday, September 10th, 2023, for "The Day of Prophecy in the Valley of Dry Bones." The same God who resurrected dry bones wants to revive your life's dry and hopeless areas!

If you'd like to speak with a pastor for prayer and guidance, visit The Universal Church. We are open seven days a week. Click here for locations. Feel free to call our helpline at 1-888-332-4141.