No Control Over Her Addiction
Elena's Story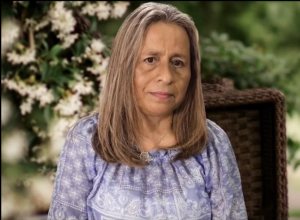 Elena started her cigarette addiction at 14 when she first lit a cigarette for her father. That incident led her to smoke about 1 to 2 packs of cigarettes daily. Elena had no control over her addiction. She would smoke when pregnant with her first son because she could not resist the urge to smoke.
When Elena turned 18, she began drinking beer and smoking marijuana. Later, she was introduced to cocaine by her then-husband. This addiction took away from quality time with her family, and soon, her son suffered the same habits she had.
Elena's friend had invited Elena to The Universal Church. She attended the Friday service of deliverance. At first, she was scared, but after attending the follow-up sessions, she no longer wanted to smoke cigarettes.
Elena persevered and began to focus on receiving the Holy Spirit.
"But you will receive power when the Holy Spirit comes on you…" (Acts 1:8)
"After I received the Holy Spirit. I didn't go back to my old life. I didn't have the urge to smoke, drink, or nothing"
Now Elena's life is transformed! She no longer has the urge to return to her addictions and is happy and filled with the Holy Spirit.