"I Took About 8 Pills Daily Since I Was 5"
Read Roger's Story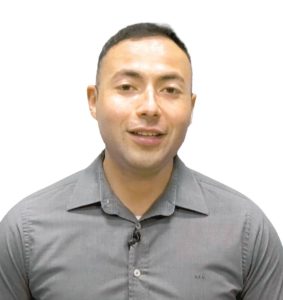 I would hear a lot of voices. I had really bad depression and suicidal tendencies.
When I was hearing voices and seeing things, this was since my childhood. My situation was not seen as a spiritual problem, so I was treated with medications since I was five years old. As I recall, I took about 8 to 12 pills daily.
It would numb me throughout the day, and I would not participate in school activities. I was like a complete "zombie" to the point my teachers worried that I would sit in the classroom and not do anything.
As I grew older, I became addicted to cigarettes, alcohol, and marijuana. I would always separate 200 dollars for the addictions from my paycheck regardless of whether I had to pay rent or buy food.
The voices, the addictions, and the loneliness got worse. And I just got fed up!
"The Truth Shall Make You Free" (John 8:32)
I picked up the phone and called an assistant of The Universal Church and told them I needed to go to church. Since then, I have put in my best effort and fought intensively to be delivered from everything that was going on with me.
I knew I was empty. I knew I was not OK. A part of me was embracing that darkness to the point of convincing myself that there was no solution for me.
But when the pastor pointed out the symptoms that reveal a person is not spiritually OK, I became aware that there was a way out.
So I started listening to him and practicing what we were taught at the Chains of Prayer. I started fasting and praying. Due to insomnia, I could not sleep, so I decided that I was going to pray every hour. I did so until I was free from insomnia. I understood the importance of prayer.
Spiritually, I was delivered from all the voices, from seeing things, addictions, and alcohol. Before, I always felt that someone was following me and a "weight" on me, and today I am free and feel light.
Overcoming Doubts and Receiving the Holy Spirit
When I received the Holy Spirit, I finally understood what it meant to have a personal experience with God.
Doubt was one of my biggest weaknesses, and I said and decided, "I believe!" And at that moment, the Holy Spirit came over me. And with the peace and the joy, first of all, was that certainty.
Now I have the Holy Spirit. I do not suffer from insomnia, I don't hear voices, and I don't have depression. I don't feel the need to be around people so as not to feel alone.
When you have the Holy Spirit, you don't feel alone. You have Jesus inside of you, so you don't feel lonely. On the contrary, you become a giver, a provider. You are someone that is always giving.
– Roger