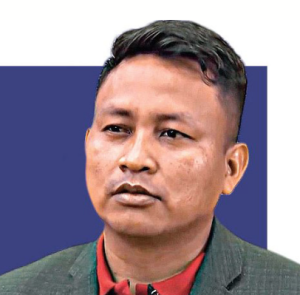 Junior came to the Universal Church when he was 14 years old. At the time, in addition to drinking and smoking, he was involved in prostitution, sold drugs, and carried out robberies. He led an unhappy life indoors and outdoors. Today, at 31 years of age, he remembers that, in his adolescence. ??He had neither affection nor attention from his parents??? ??????? and this contributed to his downfall. "I was always bitter and my life was totally destroyed. These obstacles led me to rock bottom."
Junior received an invitation from an assistant to go to Universal and took a long time to accept it. "After a lot of resistance, I went to a service to see how the meetings were, I took it seriously. I was baptized in water and received the baptism with the Holy Spirit."
Despite being active in the church, Junior ended up failing. He no longer read the Word of God. He started putting studies first."Over time, the things of God????? began to become something common and we're no longer a priority in my life." It was also in the church that he met a woman he fell in love with, but the two walked away together from the faith.
"My initial feeling was freedom. I started to act again like in the past: I started drinking, using drugs, going to clubs, and getting involved with several women." His life began to collapse in all directions and, in order not to remain sober. He kept himself drunk all the time and took controlled medications, but nothing helped him. "I was in the car, imagining how I would kill myself, turned on the radio, and listened to a program by the Universal Church.
At the time, the Pastor spoke the verse: Come to Me, all you who labor and are heavily laden, and I will give you rest. (Matthew 11:28). Though simple, the verse touched my heart." That message made him realize that God wanted him alive and prosperous and he went back to Universal. He tells how his transformation was.
"My emptiness was filled. Today I can say that I am hoary and I will never abandon my God. I know I will face struggles, but the Lord is with me at all times."?? ?????????? ??