Walking Into Class Was Like Torment
Read About Thayana's Story
Thayana began to suffer bullying in elementary school. The young woman, says she suffered the consequences until the end of her adolescence. My classmates called me names excluded me and didn't like to do work with me. Once they handed out an anonymous letter with curses in my backpack. Every time I walked into the classroom it was torment. I remembered the way I was treated by everyone, heard the screams in my mind, and wanted to run away. I was traumatized and stopped going to school when I was 16," she says.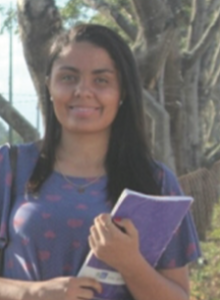 This traumatic experience changed her behavior. The girl who until then, was reserved became rebellious and reckless to get people's attention. "I started hanging around with the bad company, going to parties, drinking, using drugs, and getting involved with a lot of men. There was a time when I was once with eight men in the same night. I contracted a virus and still went deeper and deeper into the lifestyle until I went to the extreme and sent intimate photos to guys." the images spread and she was very embarrassed.
Amid the loneliness, she decided to seek help. "I was 18 years old and full of wounds that needed to be healed. It took me about a year to get off it all. But thanks to God and with the help and support I received at Universal.
I managed to overcome my past," she says. After a long time without stepping into a classroom, today she is getting her high school diploma "Three years ago I received inner healing. I discovered that there is a God who is able to transform us into new people. I'm just fine today because He gave me freedom and brought me peace and joy."
---