Have You Read Psalms 51 Today?
Sunday 10th, 2021 at 10am in Every Universal Church, Take Part of the "The Lord's Supper of the New Beginnings"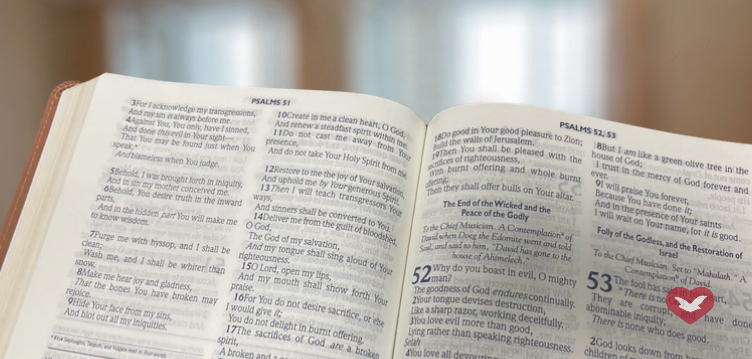 This Sunday at the Universal Church near you, participate in the "Lord's Supper of the New Beginnings". This Special service will be for those that want to start over and have a better relationship with God.
Maybe you left the presence of God and you wish to come back and do things over again. But, you don't have the strength. Remembering the mistakes that you made in the past will not help you. What God wants from you is to come back and renew his Covenant with Him. He wants you to let go of the wrong things that you've done in the past and look forward.
Psalms 51:
We have a great example in the Bible of King David "Wash me thoroughly from mine iniquity, and cleanse me from my sin." Psalms 51:2.
As you can see, instead of King David giving excuses, or blaming someone else for the mistakes that he made. He was humble and took full accountability for the wrong things that he did. "Humility is the greatness of faith. When a person is able to recognize their sins, this is the step that a person needs to take to receive the forgiveness that comes from God." then Bishop Macedo continuous by saying "Whoever lives in sin is affected by the stains of the soul that can only be erased through genuine repentance."
"For I acknowledge my transgressions: and my sin is ever before me." Psalms 51:3.
Here we see that David instead of worrying about the "wrongdoers". He recognized that he needed God.
"The other evidence that David truly repented, is that he did not try to belittle his wrongdoings by blaming someone else for them. This shows who really is repenting, don't waist your time giving excuses. Take this opportunity to achieve forgiveness and change."
This Sunday at the Universal Church, participate in the "Lord's Supper of the New Beginnings". The times are 7 am, 3 pm, 6 pm, and especially at 10 am, at 7075 Southwest Freeway Houston, Texas 77074. Click here to find the Universal Church near you.
---