My battle with depression started when I was 13. I had my first suicide attempt. I was young and didn't know that I was depressed. All I know was that I was not happy and I didn't like myself. I went to the doctor and I was diagnosed with depression and bipolar disorder. They put me on medication and it just made it worse. I had the following symptoms: extreme fatigue, didn't want to talk to anyone, and crazy thoughts of killing myself.
I had this thought in my head that 'it's better for everybody if I'm dead'. I dealt with that for years and I also had anxiety. I was timid, scared, and I can't explain why. I had thoughts of shooting myself but I didn't want to die in pain so I chose pills. But it never worked. My family members even called me crazy and it made me even more depressed.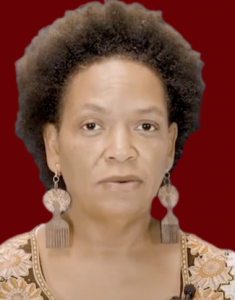 I lost a lot of job opportunities because I was wild. I would curse and yell at everybody. I just couldn't function properly.
I got to know about the Universal Church from a friend of mine. She invited me and the first time I came, I felt different. I've been coming ever since.