The Day of Prophecy
Sunday, September 12th at 10 am at the University of Houston—the Day Your Life Will Change Forever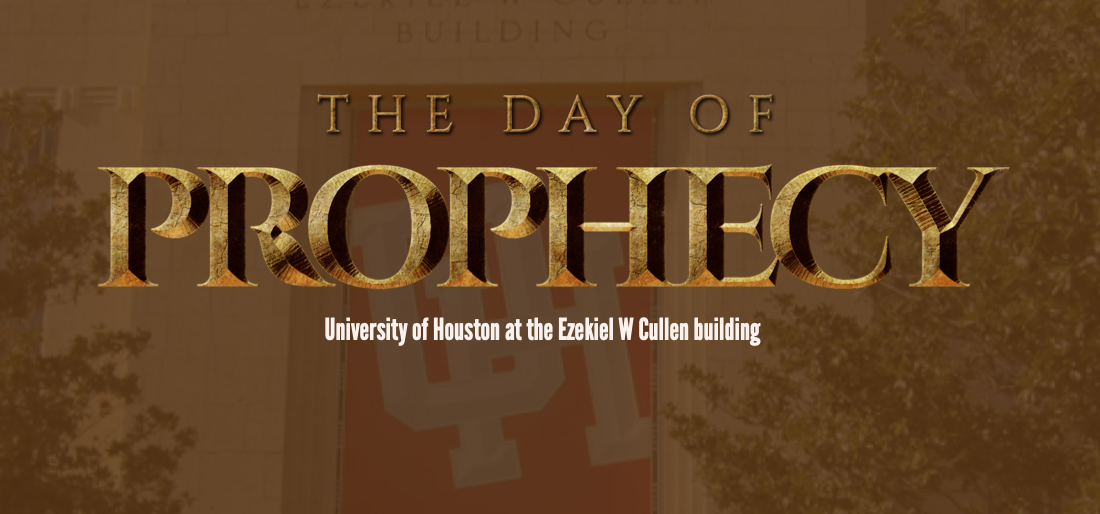 We all go through hard times in our lives, whether in finances, health, love life, etc. There are times that all the areas of your life feel like they are falling apart, and you think there is no way out for you. At times it seems like things are finally looking up, but something happens that frustrates you. The Day of Prophecy is for you who are facing these situations.
Seven men of God will be prophesying for all the areas of your life; for your Health, Finances, Impossible Cases, Family, Deliverance, Love Life, and for you to receive the Holy Spirit.
"Do not despise prophecies." (1 Thessalonians 5:20)
These seven men of God will prophesy the blessings of God upon your life and the lives of your loved ones. Perhaps you have been wondering, "When will it be my time to have a transformed life?" Take this opportunity to see all the areas of your life transformed. The time is now!
Sunday, September 12th at 10 am at the Ezekiel W Cullen building in the University of Houston, 4300 University Dr, Houston, TX 77004.
Call now to reserve your seat free of charge: 1-888-691-2291
University of Houston
at the Ezekiel W Cullen building
4300 University Dr Houston, TX 77004
Call now to reserve your seat: 1-888-691-2291
---