"I was tormented since I was little…"
Friday in Every Universal Church, Fight for Your Spiritual Deliverance at 8am, 10am, 4pm, and 7pm
I was tormented since I was little…
"My suffering started when I was very young. My mother and I were ill. She had a respiratory problem. She needed a device to be able to breathe because she was drowning," recalls Sheila, who came to the Universal Church in search of a solution to her problems.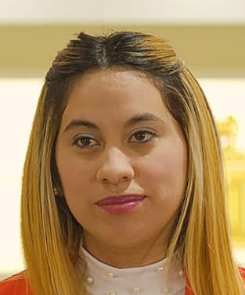 "I had a spinal problem, I also had financial problems, we didn't have enough to eat, my mother was unemployed and one of my brothers was depressed. As a result of all this, with my brother, we had to go to neighborhood dining rooms to be able to free ourselves. Every day was a pain."
But that was not all, she was also tormented by spirits: "I saw shadows, I heard voices at night I was afraid, it was hard for me to sleep. She was a person who lived continuously disturbed. It was very difficult to live like this."
But one day everything changed: "When we got to the church, we started making purpose and chains of prayers. God gradually opened the financial doors, my family was restored. My brother came out of his depression, my mothers and I were healed.
"Little by little, God was transforming everything. Today I have a nice house to live in, we are totally happy, we have peace and tranquility. I am happily married. God transformed the life of my family."
---