Special Guest
Who Would You Invite to Your Special Event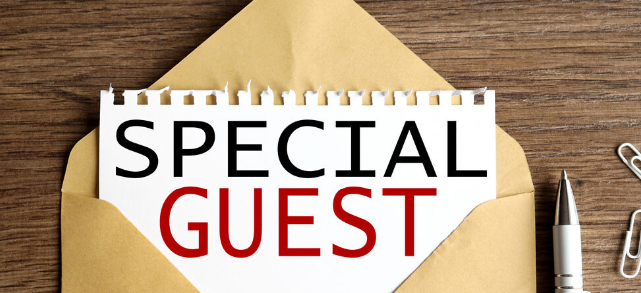 What's the best way to have a successful gathering that everyone will talk about in a good way after it passes?
I'm talking about the kind of event that will have guests saying, "wow, this event was great!" Normally the first thing the event planner thinks about is who will be the "special guests". A special guest can make all of the difference. They can leave a group of people positively stunned, excited, amazed, and grateful that they were invited to the event.
Something like this happened on Bible days!
There was a wedding feast and the best thing the bride and groom did was to invite the Lord Jesus! Of course, that was the best decision ever!
What could have been a big shame turned out to be a big blessing. You could say it was the talk of the town! The wine ran out and Jesus turned water into wine!
Pay attention to this comment; When the master of the feast had tasted the water that was made wine, and did not know where it came from (but the servants who had drawn the water knew), the master of the feast called the bridegroom. And he said to him, "Every man at the beginning sets out the good wine, and when the guests have well drunk, then the inferior. You have kept the good wine until now!" John 2:9-10
Now let us go back to the invitation. Can you imagine if they had not invited the Lord Jesus to that wedding? It would have certainly been an embarrassment.
If you want to spare yourself shame; invite the Lord Jesus into your life, and your house. He will do more than save the day! He will save you and He will save your family.
---