I Have a Peace I've Never Had
Laissa, Suffered With Panic Attacks and She Tried To Cope
I went to the church as a child, immediately as I got older I decided to leave the church. I started having anxiety attacks. One second, day of quarantine I started having shortness of breath, chest pain, rapid heartbeat, and numbness on the left side of the body. I felt like I was dying. One day I got sick at 3 am and tried to go for help. I felt like I was dying.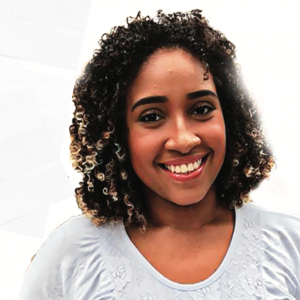 I remembered God and asked for His mercy. Little by little I started calming down. I couldn't stand being in the house anymore and to make things worse, my boyfriend was extremely depressed.
He just started crying, asking to die, and said he was going to kill everyone. I made my prayer and I started asking God for wisdom to be able to help him.
We both felt this peace. In my mind, I knew I needed to help and I started watching the YPG program online, hoping to receive it. The pastor speaks about having help for those who suffer from complexes, self-mutilation and depression, and other things.
I called in for help and at that moment. I started to believe that a change in my life was possible. The next day I went to church to be baptized in the waters and give my life to God.
I told myself that I would give my life to God. With that being said, I would never again suffer the way I did. I am starting in my Faith. now I started reading the Bible, fasting, praying, more connecting with God. I'm taking advantage of every moment to truly seek God.
---