Before I came to the church my life was completely destroyed. Then, I was sick with a disease that had no diagnosis. I suffered from constant headaches day and night. Mentally I was lost, I had no desire to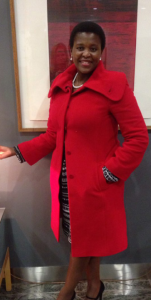 live. I had no joy or hope for anything in life.
I would be around friends and family but inside of me I had anger and bitterness from the abuse that I went through as a child. Because of the abuse, I hated men and thought that they were all the same.
I was then invited to the Universal Church by a friend and I accepted to come with her. I began by attending Friday meetings though I had no understanding of what was going on. With time I noticed that the headaches were gone.