YPG No Way Event in Florida
"No Way" Event With the Presence of Bishop Celso Junior, YPG's Coordinator Worldwide.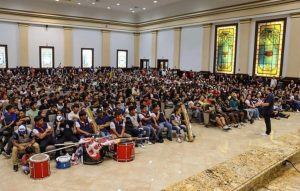 YPG Florida recently experienced an unforgettable event on Sunday, June 11, 2023, at 1 PM. The event was called "No Way" with the presence of Bishop Celso Junior, YPG's Coordinator worldwide.
Over 1000 enthusiastic youths gathered from the YPG Florida, English, Portuguese & Spanish branches. The "No Way" Event occurred in the heart of Florida at 3501 W Flagler St, Miami, FL 33135.
Everyone present watched dynamic performances and had the opportunity to play sports such as Brazilian jiu-jitsu, kickboxing, and basketball. But, most importantly, they listened to a motivational word—the event aimed to bring out the potential within each youth.
It started with mesmerizing talent showcases from various youths. Talented dancers and musicians took to the stage, energizing the audience. The performances left the attendees in awe! As the event progressed, Bishop Celso Junior shared a message of faith and prayed for all present.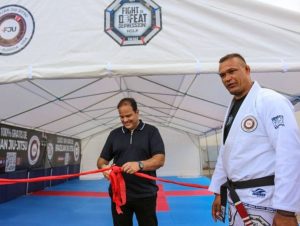 The "No Way" event featured the inauguration of YPG Miami's Training Center, where skilled instructors, including Black Belt Brazilian Jiu-Jitsu International Gold Medalist Hugo Elblaus, will teach free Brazilian Jiu-Jitsu sessions. The youth eagerly participated, embracing the opportunity to learn from experienced martial artists.
The YPG "No Way" event in Florida was a tremendous success! This event served as a reminder that anything is possible with determination and the right mindset. If you'd like to take part of the YPG, join a Universal Church near you. Call 1-888-332-4141 for more information.