September Bible Reading
A Valuable Practice We Encourage All to Do Is Early Morning Bible Meditation.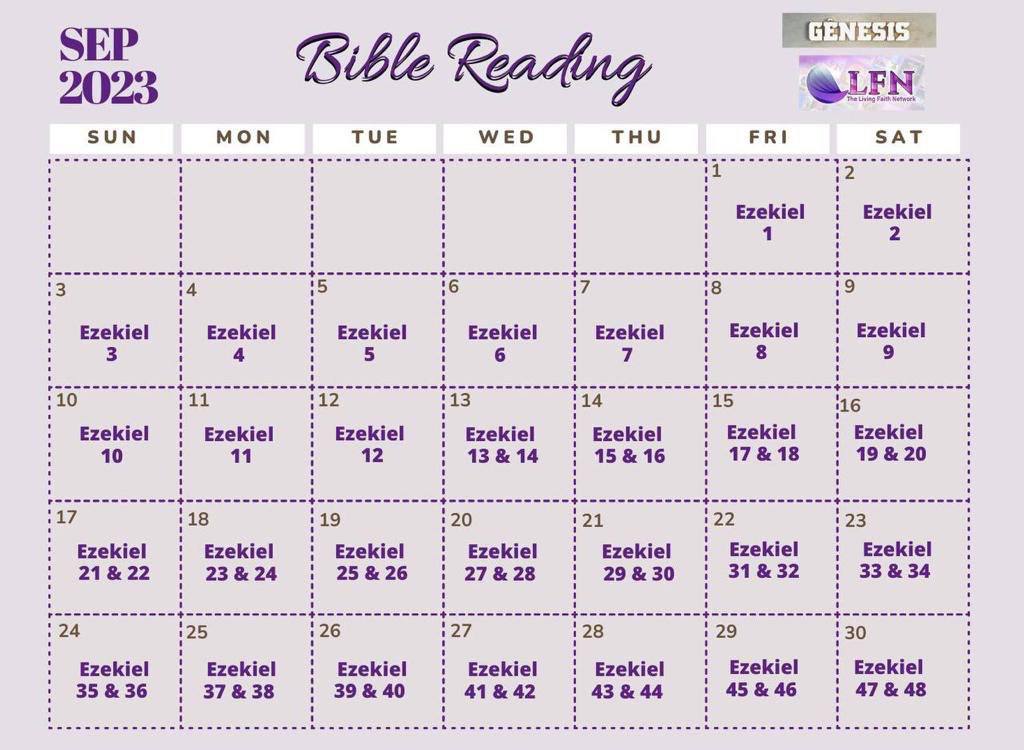 In a fast-paced world filled with constant distractions, finding moments of quietness and reflection has become more challenging each day. A valuable practice we encourage all to do is early morning Bible meditation. This quiet, sacred time holds profound significance that resonates throughout the day. We recommend you follow our September Bible Reading.

"Blessed is the man who walks not in the counsel of the ungodly, nor stands in the path of sinners, nor sits in the seat of scoffers; but his delight is in the law of the Lord, and in His law he meditates day and night. He will be like a tree planted by the rivers of water, that brings forth its fruit in its season; its leaf will not wither, and whatever he does will prosper." (Psalm 1:1-3)

Reading the Bible in the early morning holds a remarkable significance in today's busy world. It offers a peaceful beginning, spiritual nourishment, opportunities for reflection, a sense of priorities, and a foundation of gratitude and mindfulness. Embracing this practice can lead to a more centered, purposeful, and spiritually enriched life.

We recommend you follow our September Bible Reading. In September, we will be meditating on one chapter of the book of Ezekiel each day.

The book of Ezekiel contains the visions and prophecies of the prophet Ezekiel, whom the Lord called to minister to the Jewish captives in Babylon. This book shows that the Lord is mindful of His people wherever they are.

If you'd like to speak with a pastor for prayer and guidance, visit The Universal Church. We are open seven days a week, click here for locations. Feel free to call our helpline at 1-888-332-4141.