My Family Under The Shadow Of The Almighty
On Thursday, October 12th, 2023 There Will Be a Special Meeting, "My Family Under the Shadow of the Almighty"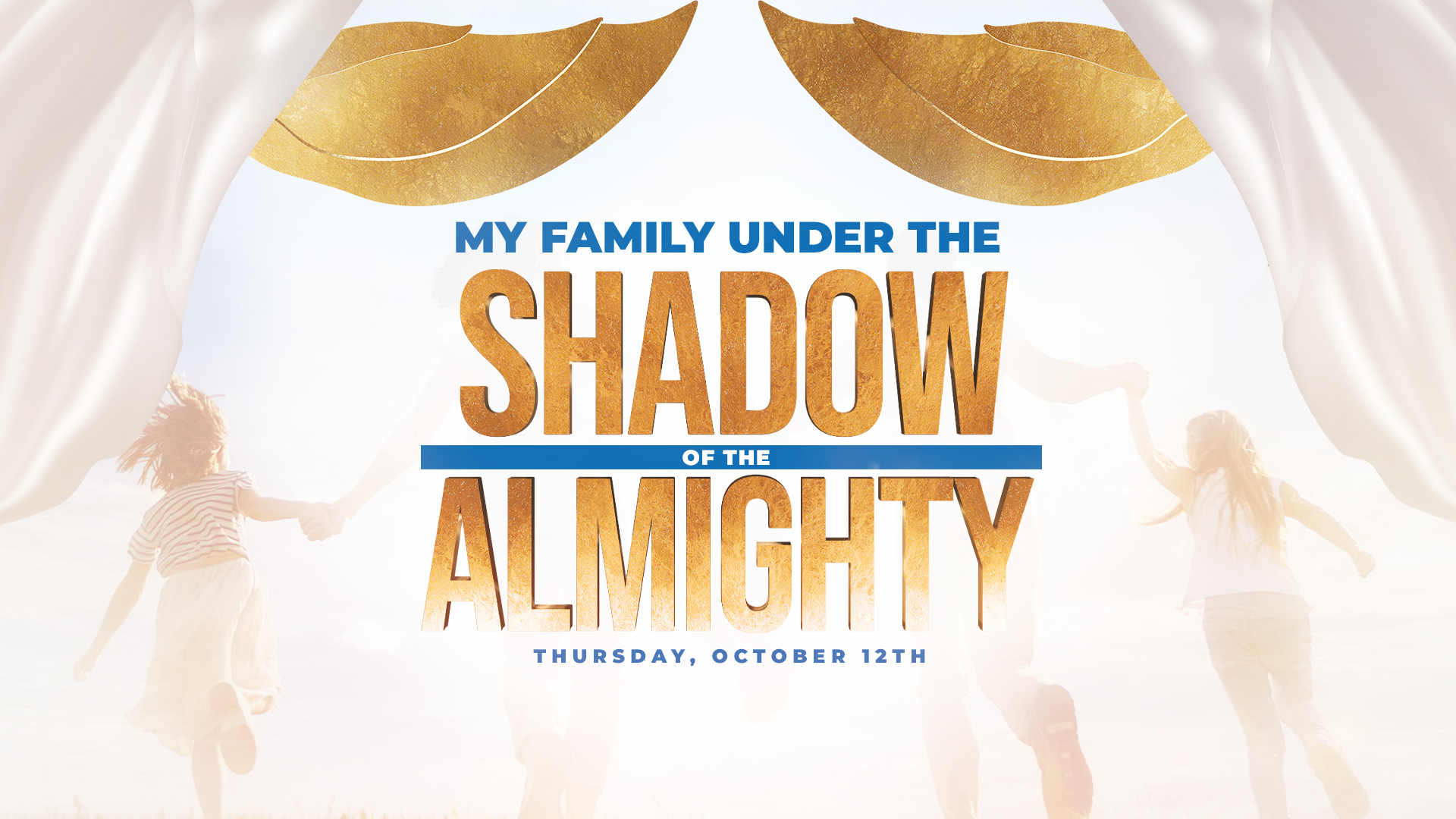 Don't miss the "My Family Under The Shadow Of The Almighty" Event, which will occur in every Universal Church Thursday, October 12th, 2023 at 7pm.
What is the secret to having a happy family? Contrary to what we see on social media, it's not enough to take pretty photos and travel together. Building a family involves daily challenges.
After all, if even siblings have differences, can you imagine sharing your life with someone who grew up in another home? Furthermore, human beings are subject to emotional difficulties and ups and downs.
How many people live under the same roof but no longer share anything with their family? Fights, hurt feelings, individualism, addictions, lies, judgments, and excessive criticism are just a few problems that can harm the delicate family balance.
Our family plays a very crucial role in our lives. Essentially, when our loved ones are well, we are happy. However, we can't always be there to protect them, so we must continually surrender their lives into God's hands.
The Bible says,
"He who dwells in the secret place of the Most High shall abide under the shadow of the Almighty." (Psalms 91:1)
In other words, if the presence of God protects your life and your family, evil has no authority to act in your home.
That's why on Thursday, October 12th, 2023 there will be a special meeting, "My Family Under The Shadow Of The Almighty," for all those who want to invite God into their families.
If you'd like to make this investment, attend this meeting to bring restoration, salvation, and unity to families.

On this day you will receive a free handkerchief of Psalm 91 for your family's divine protection. Call 1 (888) 332-4141 to reserve yours. For more information on the nearest Universal Church, click here.