The Hidden Strength of a Mother In Prayer
" I Plotted To Take the Lives of 3 People"
" I Plotted To Take the Lives of 3 People"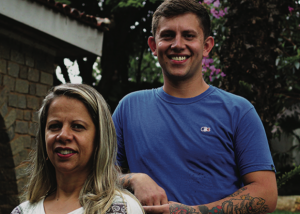 Maria: Nilton came with me to the church he was a teenager. At the age of 13, he started using marijuana for the first time. Shortly after, he was addicted to cocaine. It didn't take long for him to get involved in selling drugs. At 18, he was already part of a gang.
Nilton: The emptiness I felt was never filled. Later I was in-started attending clubs and I got involved with several women. I would go to parties with my friends and people would leave because of fear. I felt like I had power, but it was momentary. When the party ended, the emptiness came back.
Maria: At that time, Nilton was also involved in robberies, which led to him being arrested a few times. I was remarried at the time and there were constant aguments at home. The little time Nilton was home, he fought with his stepfather.
Nilton: I didn't want to stay inside the house so that I wouldn't run into him. I knew what I was capable of but I respected my mother. I knew that she was praying for me. It was the night I was about to commit murder that changed my life.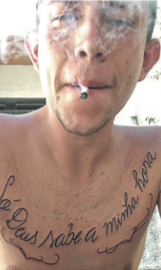 I plotted to do harm to the people down the street from my house. Then, I put a reveler in my waist. Next, I was so eager to kill that I tasted blood in my mouth, but at that moment my mother was returning from the church with my eyes. With that being said, I was able to think more about everything I had done in my life up to that moment.
I thought about the prayers my mother made for me and the times she had told me about the love of God. I decided to go back to church. It was a decision because I knew that I would have to give a second week back. Next, I got baptized in the water, little by little I got to know who God is. I received true Joy, forgave people who I dated, and began to live in peace with my family.
I discovered what it is to have peace and the pleasure of knowing and serving the same God as my mother. The emptiness that I had for years has been filled with the Holy Spirt. Now, I no longer feel alone because God has forgiven me.
It is important to pray for you family, the Gathering of Faith & Miracles every Sunday at 10 a.m in every Universal Church. Bring a picture of your family. Call today to find out about a Universal Church near you: 1.888.332.4141
---