Prepare Yourself for the Lord's Supper of Decision
On Easter Sunday, April 4th at 9:30 AM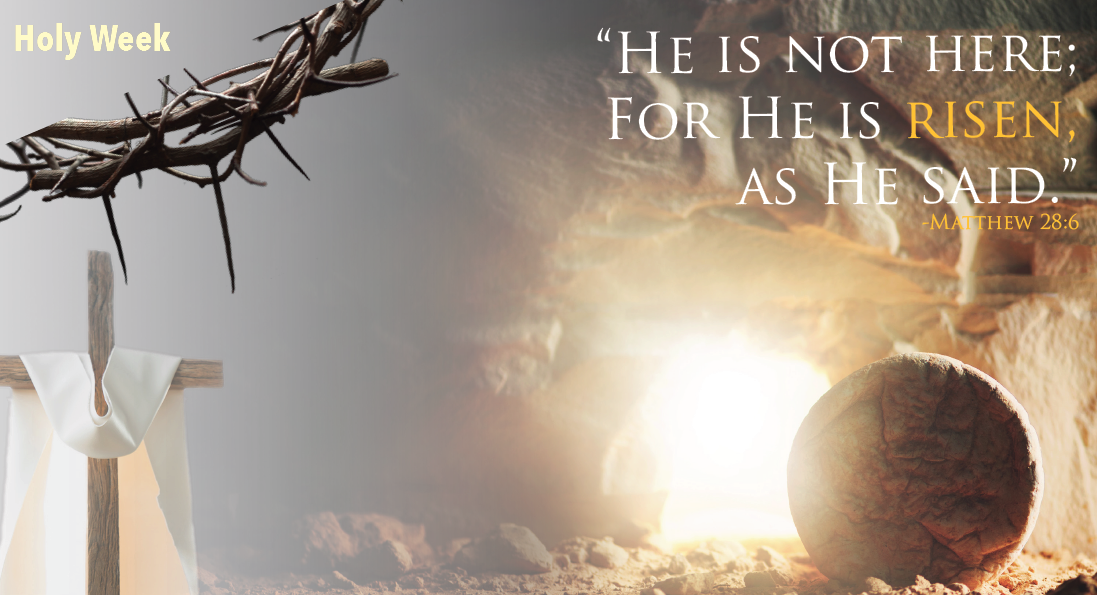 The Holy Week, very special to Christians throughout the world, marks the crucial events that impacted our lives: the death and the resurrection of our Lord Jesus Christ. Although He is the Son of God, He decided to be tortured and die so that all those who believe and trust Him would receive Salvation.
In the same way, to achieve the Salvation of our souls and abundant life firstly within ourselves and also in every aspect, the person must surrender themselves to Him, sacrificing their lives of sins by deciding to live for Him wholeheartedly. In this faith, on Sunday, April 4th, The Universal Church worldwide will have the Lord's Supper for those who decide to live according to the will of the Most High.
Fix your life, put aside every weight of sin, and on Sunday, when you take part in the Lord's Supper of Decision when you eat and drink in the right way, you will also be answered right away, the Spirit of God will come upon you in power and change you into a new person. (Bishop Joshua)
Prepare yourself spiritually; focus your thoughts and speak to God and ask Him to reveal what you need to change and the sinful practices you need to let go of. Avoid worldly distractions and secular entertainment; prepare yourself in every aspect for this Sunday of Decision.
Come to The Universal Church in your city or state this Sunday, April 4th at 9:30 AM. If you live in a location where there is no church, you may participate through the Universal Living Faith Network (ULFN) on cable TV, the ULFN website, apps, and Facebook page. You may also attend via Zoom through the TUC Virtual Church. For more information, feel free to call 1-888-332-4141. To sign up for the Virtual Church free access to online meetings, please click on the picture link below.
---