Learn How to Live a Complete Life

4

min read
What Is the Campaign of Israel?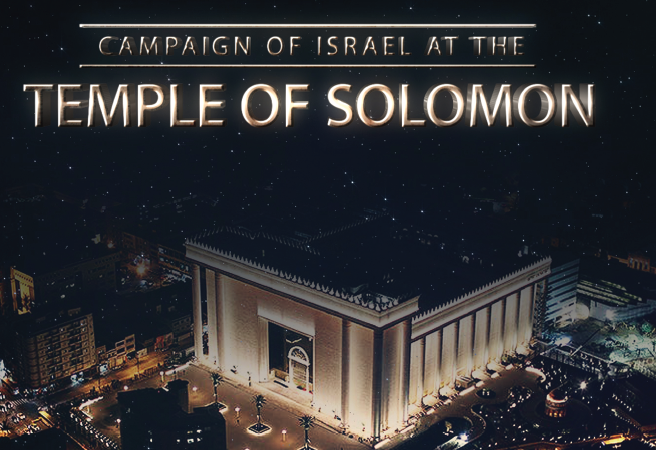 First, it is necessary to understand that the Campaign of Israel is not just for a life improvement. In it, a person becomes a means by which God manifests His power.
That is why the Campaign of Israel requires a spirit of sacrifice and faith. God's blessings are manifested only in the lives of those who believe. It is God's everything for the person's entire being. It is a total surrender of a person's life to God's will and His purpose, just as it was for Abraham. Although Abraham had a good life, a life of a blessed marriage, wealth, good health, and spiritual wellness, he still lacked one thing: an heir. And for this important aspect of his life, He climbed the Altar, and God gave to Him much more than he asked.
Generally, people want to achieve results from God; however, many are not willing to do what He asks. Understand that it is not the Lord's will that His people suffer. On the contrary, He wants to promote life in abundance.
How Does It work?
Sacrifice is not just about financial offerings. In the Campaign of Israel, a person sacrifices sin, their will, and everything that prevents them from reaching the grace of the Most High. God does not look at the condition of the person. He calls all and those who obey Him, achieve miracles.
Everyone comes to that moment in life when they can't just accept things as they are. The situation can be extreme and lead to a fall towards rock bottom and, sometimes, even death. Their health is not good, finances have already reached a point of no repair, love life is a fiasco, their self-esteem has gone down…
It was because of that situation that many people decided to stop and go to the Altar. They understood that faith is a matter of reasoning together with attitude, in addition to a real surrender to God in everything that is done in daily life.
Join Bishop Joshua and a team of bishops and pastors every night for a special message of faith and prayers for those who want to learn more and desire to participate in the Campaign of Israel.
Watch the Journey of Faith through the Universal Living Faith Network, Facebook, or Youtube (Living Faith Network) on weekdays at 9:30 PM CST / 10:30 PM EST.


I Had Financial Wealth, but I Didn't Have Happiness
I would see things and heard voices when I was little, and my life went on like this: financially stable, yet full of spiritual disturbances.
I was working as a lawyer when I met my husband. I started dating Leandro, but his ex-wife would not leave us alone. Even so, we decided to move ahead, and I left my stable job to start a business with my husband.
Eventually, work became a real mess, and so did my relationship, even though by that time, we had our son. The debts were piling up, creditors began to make threats, so there were sleepless nights. O started thinking about suicide.
One night, armed robbers broke into our office, and things took a turn for the worse, to the point that my father had a stroke because of the trauma that I went through.
I decided to seek help in witchcraft, and everything got worse. My son's mental health was deeply affected to the point that at the age of 4, he tried to throw himself from the eighth floor of the building where we lived.
A client from the office caught my attention. She was going through a great struggle, but she had a peace that I did not have. It made me pay attention to a place she always went to., but I never cared for: The Universal Church.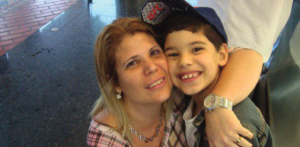 I decided to go, and I learned about the Campaign of Israel. I quickly got rid of witchcraft practices. Although I was facing my struggles, I started to see my life change.
My marriage was restored, and my son became a healthy boy, physically, psychologically, and spiritually. My financial life has since evolved. Today, my family has a comfortable life, with cars, buildings on the coast, we'll take our boat our for time with the family. The life I have today is a result of my faith materialized on the Altar.
---