Food Pantry Event in Jacksonville, FL

1

min read
Food insecurity is one of the biggest problems in the city.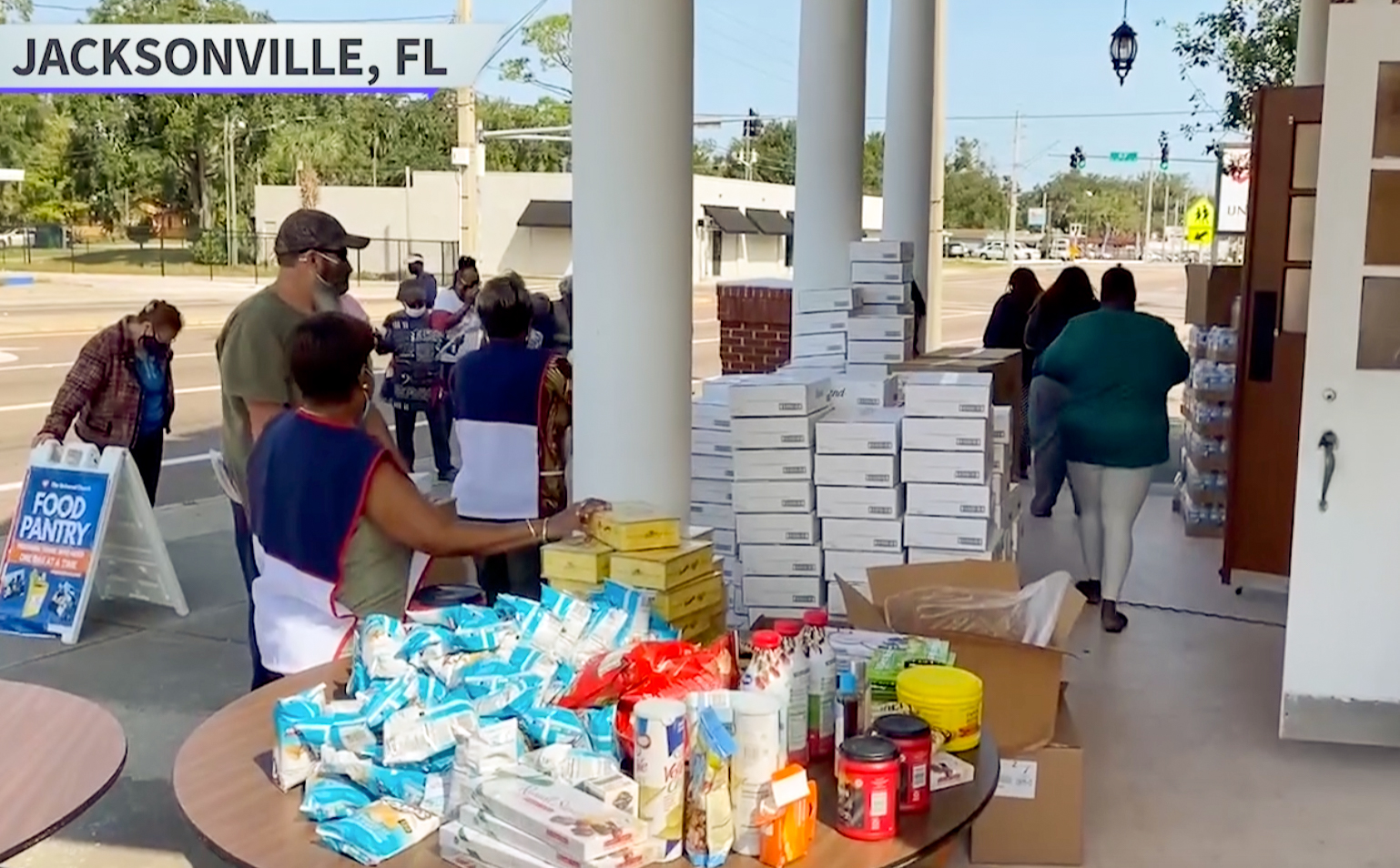 The community in Jacksonville, FL, received The Universal Church with open arms, knowing that it would bring to the city a positive change. Residents in Jacksonville face many challenges, and food insecurity is one of the biggest problems dwelt with throughout the region.
Duval County, where the city is located, has the worst rates of food insecurity in the state of Florida, a little over 20% of all adults, without taking into consideration the children (unf.edu). However, this non-stop ministry is committed to helping transform lives by the power of faith. To help families get back on their feet, Unisocial volunteers in Jacksonville periodically organize a temporary food pantry at The Universal Church and help to distribute essential food items to the community. All of this is made possible thanks to the support of our sponsors and those who sow their seed into the ministry.
Watch this short video of what took place on October 2nd at The Universal Church in 7137 Main St N, Jacksonville, FL 32208:
The Unisocial is a worldwide project, active in all countries where The Universal Church has its doors open. If you would like to know more about the Unisocial, visit The Universal Church nearest you.