Cancel Thanksgiving?

4

min read
Feeling Not So Thankful This Year?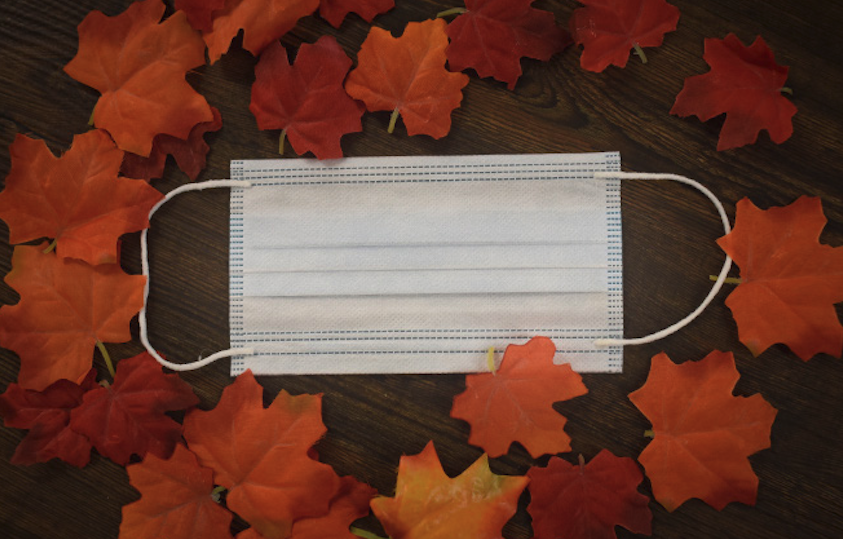 Is it possible to be thankful where there is no hardship? Is it possible to know good if you never experience the bad? When thinking of being thankful, it is simply impossible to give thanks if we never experience difficult moments. There is no doubt in your mind, 2020 has been a very trying year. And this is the exact reason why you should give thanks.
It is through the difficulties and harsh moments in life that one can cherish and be grateful for the happy moments. It is in the difficult moments in life that true growth happens. Think about your life, about the challenges you faced so far throughout the year. Through it all, you are still here. What does that mean? It means you are stronger today than you were yesterday or a year ago.
Millions of Americans across the nation are rooting to cancel Thanksgiving celebrations, but every day is a day to be thankful. However, if you are feeling like you have absolutely nothing to be thankful for, things do not have to be this way. There is a solution; and God desires to change your life. Your holiday season does not need to be spent alone in sadness and frustration anymore. Reach out to our 24/7 prayer line and receive free counseling. Call now: 1-888-332-4141
At every location of The Universal Church, a special service will take place on Thursday, November 26th at 10am to seek God's presence, guidance, protection and salvation for you and your family. Feel free to bring a loaf of bread to be blessed to share with your loved ones.
Three Things to Be Thankful for in 2020:
God's guidance over your life. It is no coincidence you are where you are today. Things could have been worse, but God's protection is worth our gratitude.

The Universal Church keeps its doors open all year round, helping communities during the pandemic with food and personal hygiene products, and providing spiritual guidance to all who feel lost and confused.

Brand new opportunities. Opportunities may come secretly disguised in daily difficulties. No matter how bad the situation may seem, there is always an opportunity for a positive outcome with God.
Ten Years, Seven Miscarriages, and the Dream to Be a Mother – Mary Pedro's Story
About 10 to 20 percent of known pregnancies end in miscarriage. But the actual number is likely higher because many miscarriages occur so early in pregnancy that a woman doesn't realize she's pregnant. In the case of Mary Pedro, you will soon see that this was not the case. She and her husband soon realized that their miscarriages were nothing close to normal, that there was an evil working against them, and that only through the power of God would they overcome.
My husband and I were happily married, we loved each other very much, but it felt like our family was not complete.
What the happy couple wanted to complete their family was a little bundle of joy.
We wanted to have a child. We did not care if it was a boy or a girl. We just wanted a healthy baby to call our own. I was healthy growing up, and so was my husband, so in our minds, getting pregnant would be as easy as 1, 2, 3.
Mary and her husband tried to get pregnant many times. For ten years, they were pregnant seven times, all pregnancies ending in heartbreaking miscarriages.
We went to doctors, who confirmed we were both perfectly healthy. So why all these miscarriages? Then we found The Universal Church and learned how to use our faith and trust in God's Word. Once we truly surrendered all our lives, all that God asked of us, and our vows to Him on His altar, being in total dependence of Him, He answered us and blessed my womb. Against all the odds, I got pregnant with my first son. I only asked God for one child, but He blessed us with three healthy and beautiful children. – Mary Pedro
I Am Thankful for The Universal Church
I was addicted to K2, a synthetic drug that often leads to severe health problems. I didn't recognize myself anymore…
I had four kids and a warrant for my arrest. I had kidnapped them, and my face and name were all over the news.
In prison, I felt pity for myself. I was humiliated. Everyone knew my story, I was far from my kids, and there were times I thought taking my life would be an easy way out… But I didn't do it.
Today, my life is brand new. I am thankful for The Universal Church. God changed my life in this place. I don't know where I would be today if it weren't for this holy place.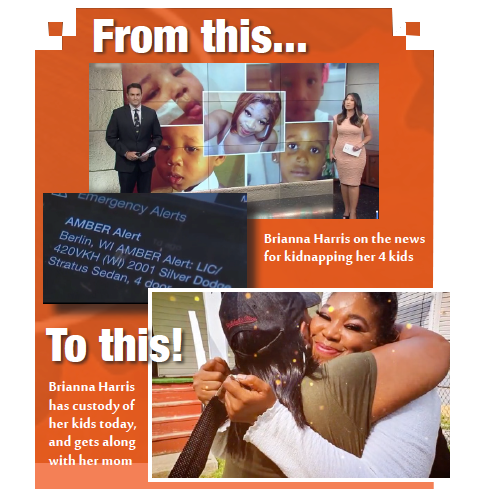 ---