Unisocial Brings Hope to Harlem

1

min read
Volunteers Distributed 500 Boxes of Food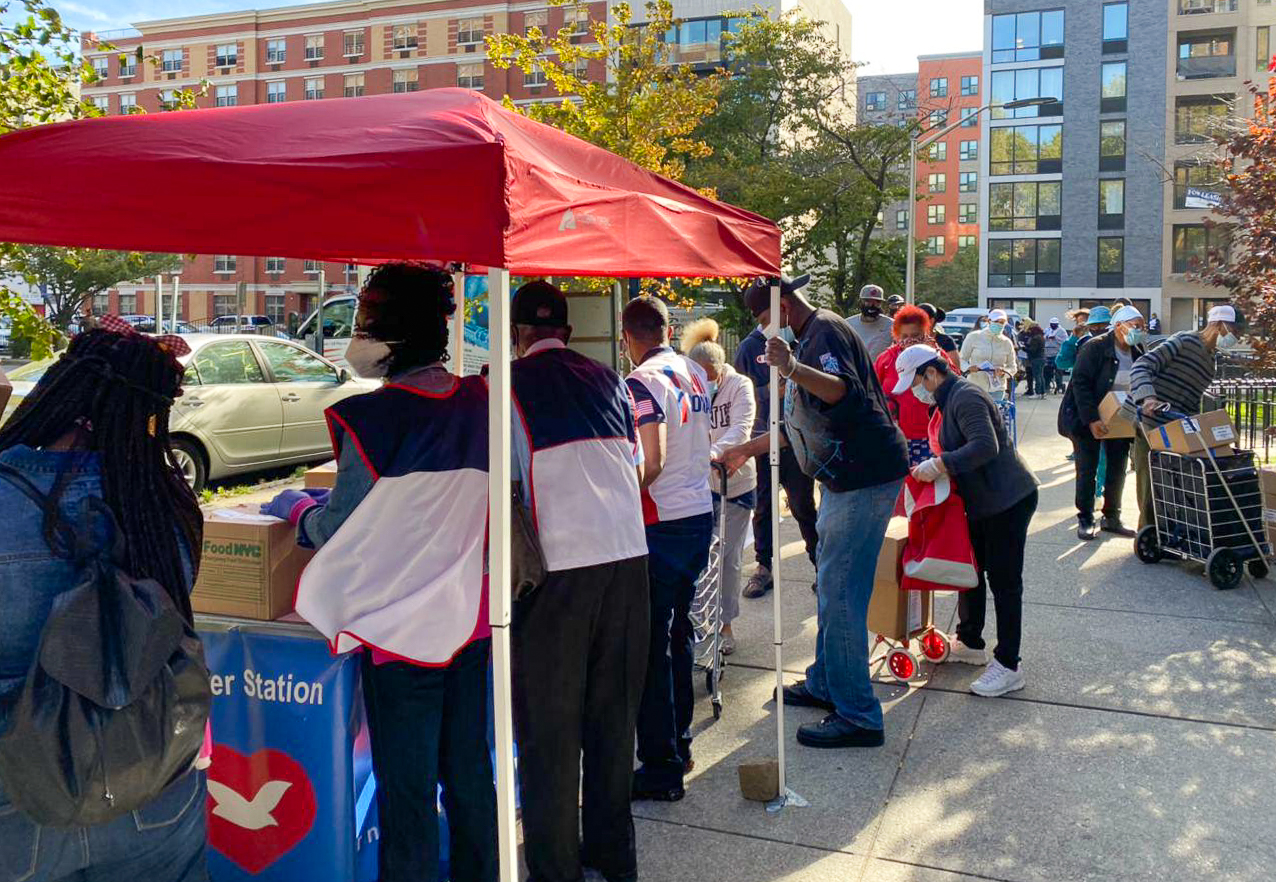 For many decades New York City has attracted ambitious people from around the world. It is one of the financial centers of the world, a city with amazing opportunities. And yet, along with the opportunities, residents of NYC have to deal with a high cost of living that demands hard work to keep up. With the global pandemic, things took a turn for the worse when restaurants and businesses were on lockdown and unemployment spiked. According to research, even before the COVID-19 ordeal, over 1.2 million NYC residents did not have access to proper food (foodbanknyc.org). With COVID-19 fears and precautions, about one-third of NYC food pantries closed due to shortage of volunteers and supplies (nydailynews.com).
To help people in this crisis who have nowhere to turn to, UniSocial volunteers united forces on October 15th and distributed 500 boxes of food items to the residents of the Madison Avenue Project Apartments in Harlem. The UniSocial team will continue reaching out to more neighborhoods in the USA and abroad, wherever The Universal Church is present.
The main goal of UniSocial is to provide spiritual support along with food donations and to help people seeking spiritual deliverance, physical and emotional stability, and financial independence by faith in the Word of God.
Watch this video of the UniSocial event that took place in Harlem, NYC.